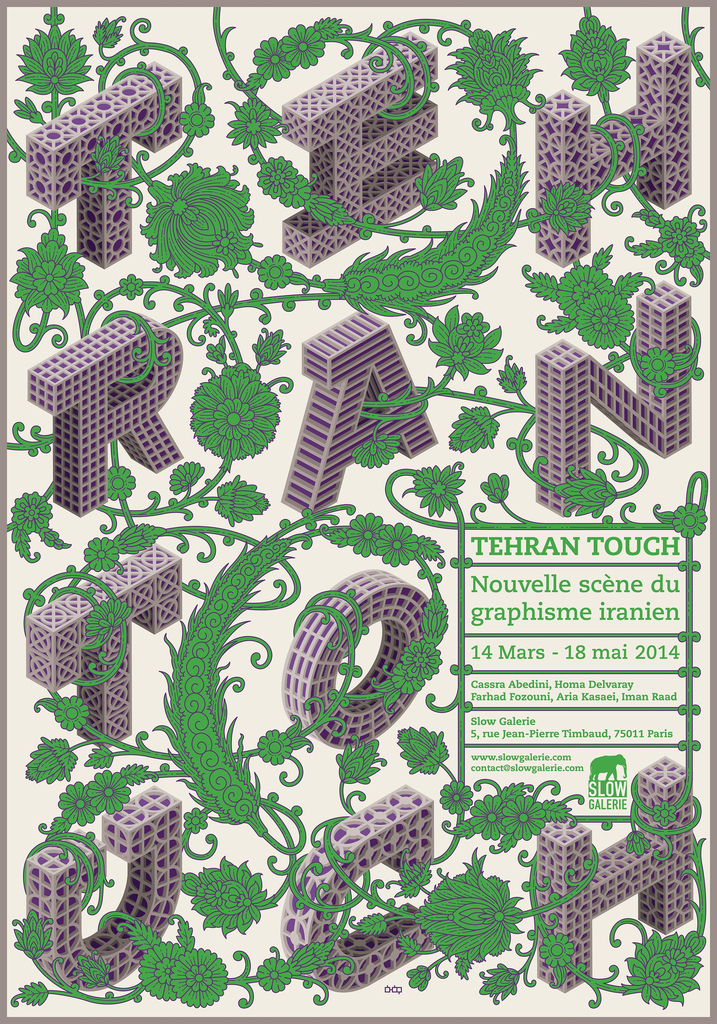 Object Timeline
| | |
| --- | --- |
| | |
| 2014 | Work on this object began. |
| 2016 | |
| 2023 | |
Poster, Tehran Touch, Iranian Graphic Design New Scene
This is a Poster. It was designed by Homa Delvaray. It is dated 2014. Its medium is digital print.
Tradition and modernity converge in Delvaray's exhibition poster. The poster constructs over-scaled, three-dimensional letterforms from Persian tile patterns. Intertwined among the blocky letters are ornate strands of vegetation. A crisp cartouche separates the details about the event from the richly textured background.
It is credited Courtesy of the designer.
Our curators have highlighted 12 objects that are related to this one. Here are three of them, selected at random:
Its dimensions are
H x W: 80 × 55.9 cm (31 1/2 in. × 22 in.)