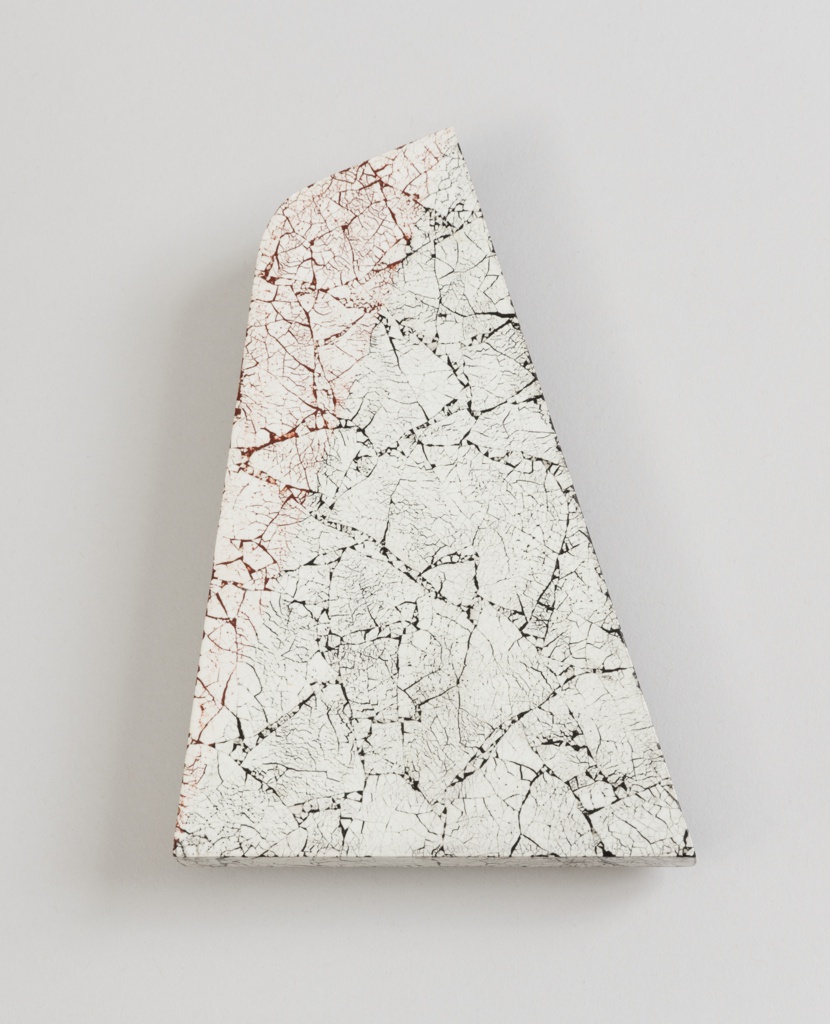 Object Timeline
| | |
| --- | --- |
| 1970 | |
| 1975 | Work on this object began. |
| 1999 | Work on this object ended. |
| 2016 | |
| 2017 | |
| 2023 | |
This is a brooch. It was manufactured by Thomas Gentille. It is dated late 20th century and we acquired it in 2016. Its medium is eggshell inlay, metal. It is a part of the Product Design and Decorative Arts department.
For more than five decades, Thomas Gentille has resolutely explored concepts, materials, and techniques that combine a painter's eye for line, color, and light with an architect's knowledge of proportion and form. Gentille executed the subtle, painterly surface of this brooch with the intricately executed eggshell technique that took him six years to master.
This object was donated by Susan Lewin. It is credited The Susan Grant Lewin Collection, Cooper Hewitt, Smithsonian Design Museum.
Our curators have highlighted 1 object that are related to this one.
Its dimensions are
H x W x D: 13 × 9.3 × 2.3 cm (5 1/8 × 3 11/16 × 7/8 in.)
It has the following markings
On reverse, bottom right, block letters in blue ink(?): "T. GENTILLE"
Cite this object as
NOT TITLED 8 Brooch; Manufactured by Thomas Gentille (American, b. 1936); eggshell inlay, metal; H x W x D: 13 × 9.3 × 2.3 cm (5 1/8 × 3 11/16 × 7/8 in.); The Susan Grant Lewin Collection, Cooper Hewitt, Smithsonian Design Museum; 2016-34-36