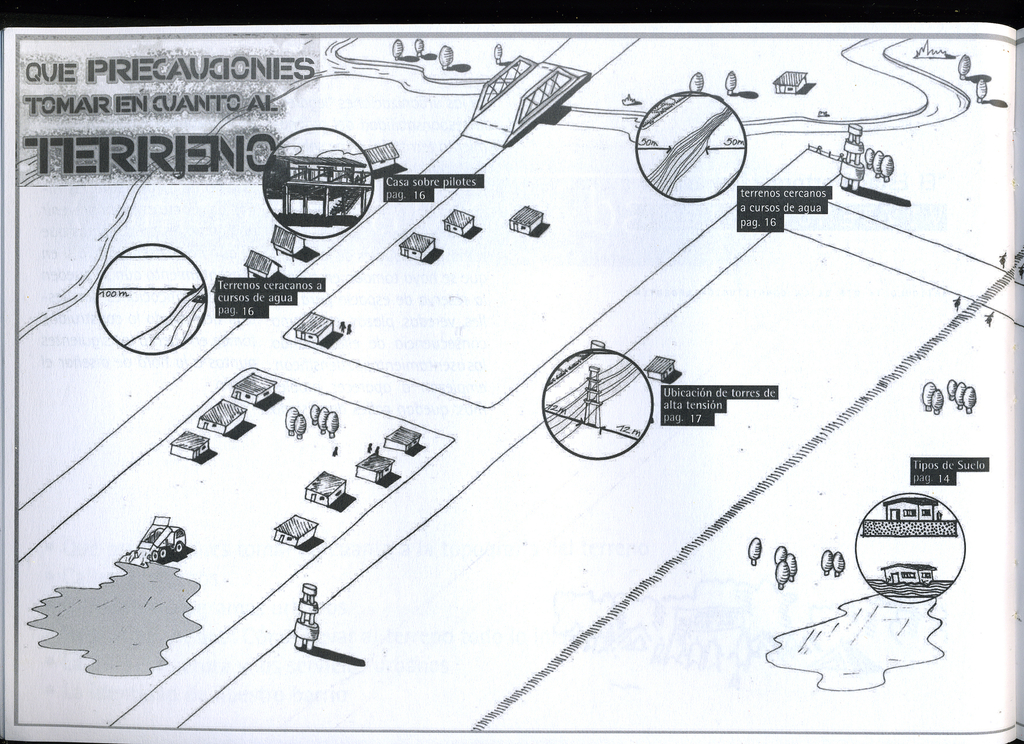 Object Timeline
| | |
| --- | --- |
| | |
| 2006 | Work on this object began. |
| 2009 | Work on this object ended. |
| 2016 | |
| 2023 | |
Urbanism Manual for Precarious Settlements (Manual de Urbanismo para Asentamientos Precarios)
This is a Project. It was overseen (as design director) by Viviana Asrilant and Gabriela Sorda. It is dated 2006–2009.
While working with local slum dwellers, a group of architects from the University of Buenos Aires found a dearth of local knowledge on how best to develop a self-built community and designed the Urbanism Manual for Precarious Settlements. Distributed for free, the manual is a compilation of tools to create a healthy urban environment. Information ranges from geography and infrastructure to contacts for government agencies. Sketches made in the field depict solutions for users who may not understand architectural drawings, and real-life testimonies pass on valuable knowledge. It is also available free online, filling the gap between a settlement's rapid construction time and the typically slow government response.
Our curators have highlighted 1 object that are related to this one.