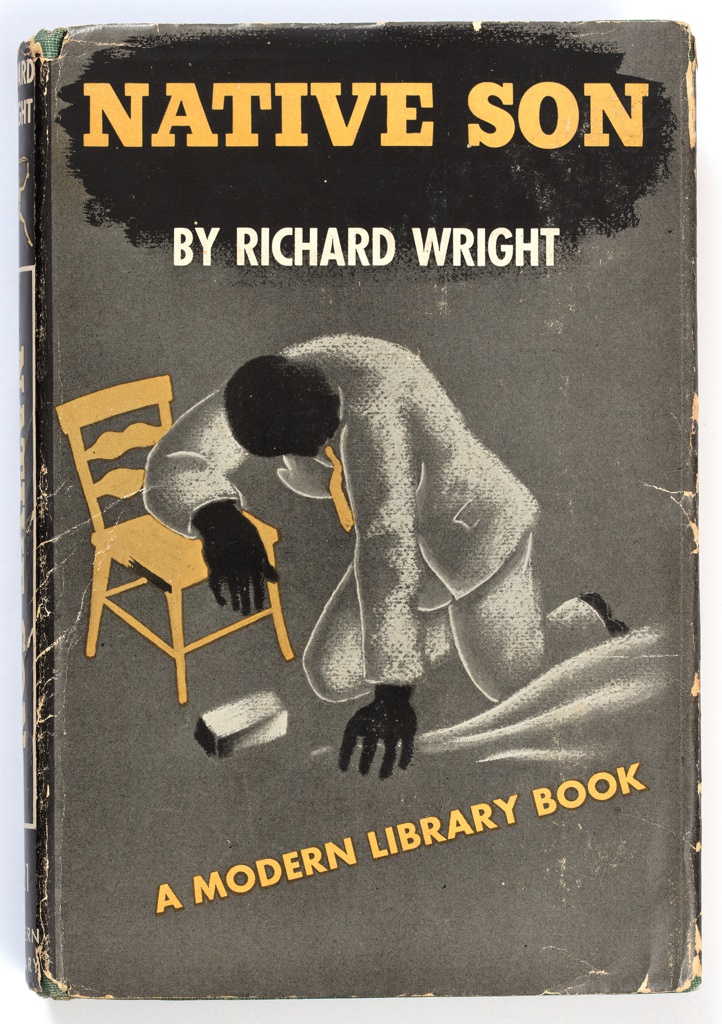 Object Timeline
| | |
| --- | --- |
| | |
| 1942 | Work on this object began. |
| 2020 | |
| 2021 | |
| 2023 | |
This is a Book. It was designed by E. McKnight Kauffer and published by Modern Library. It is dated 1942. Its medium is lithograph. It is a part of the department.

Richard Wright's novel follows a young African American man caught in a deadly downward spiral in 1930s Chicago. Rather than interpreting a scene from Native Son for the cover, Kauffer copied his unpublished illustration for the final scene of Carl Van Vechten's 1926 novel. The image he repurposed shows an African American man undone by murder. Kauffer rendered a faceless figure slumped over a chair, placing a brick—a murder weapon—at the character's knees.
It is credited Private collection, New York.
Its dimensions are
18.3 × 12.5 cm (7 3/16 × 4 15/16 in.)