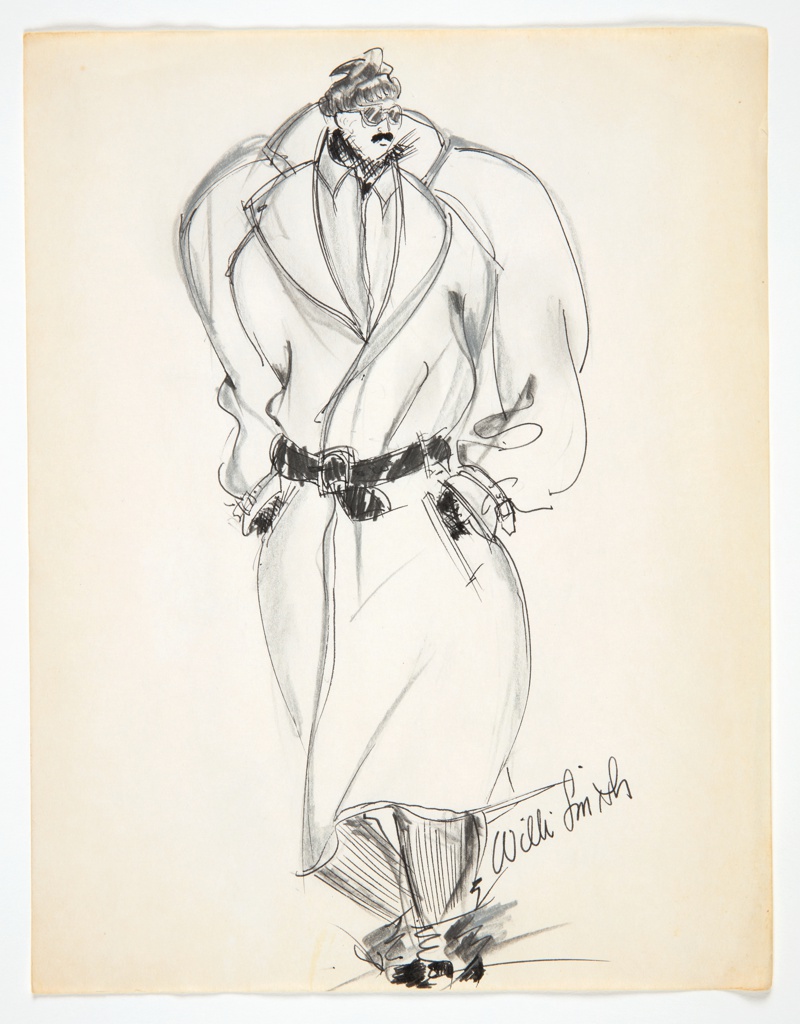 Object Timeline
| | |
| --- | --- |
| 1984 | Work on this object began. |
| 2019 | |
| 2020 | |
| 2021 | |
| 2023 | |
Drawing, Menswear Illustration, SUB-Urban Fall 1984 Collection
This is a drawing. It was designed by Willi Smith and made for WilliWear Ltd..
It is dated 1984 and we acquired it in
2021
. Its medium is
pen and ink, graphite on paper
. It is a part of the
department.

"Willi and I came up in fashion together. We were like brothers. When we were young, Willi would show me photographs of a shirt, pants, blazer, and I would ask, 'Why would you want to make that stuff?' He would respond, 'Alvin, I want to dress people in the streets.' Willi created pedestrian clothes—clothes for the average person. He always told me that he strove to be the 'designer of the people.'"

—Alvin Bell, designer
This object was donated by Bill Bonnell. It is credited Gift of Bill Bonnell.
Its dimensions are
H x W: 27.9 × 21.6 cm (11 in. × 8 1/2 in.)
Cite this object as
Drawing, Menswear Illustration, SUB-Urban Fall 1984 Collection; Designed by Willi Smith; Made for WilliWear Ltd.; pen and ink, graphite on paper; H x W: 27.9 × 21.6 cm (11 in. × 8 1/2 in.) ; Gift of Bill Bonnell; 2021-35-3