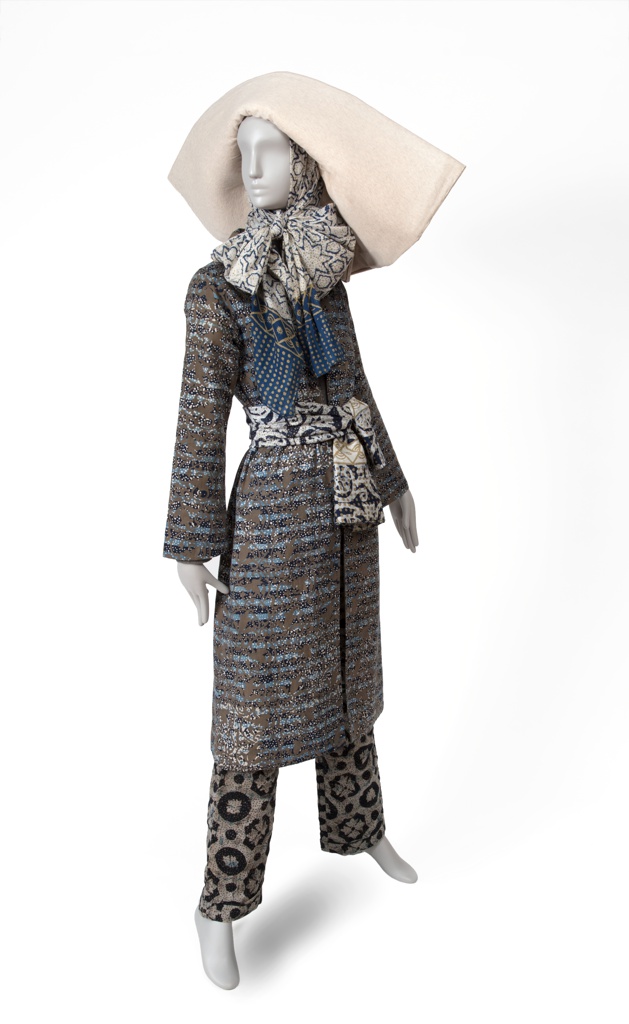 Jacket, Tunic, Pants, Scarf, Headscarf, And Hat
This is a Jacket, tunic, pants, scarf, headscarf, and hat. It was designed by Windri Widiesta Dhari and made for NurZahra.
It is dated Layers of Fidelity Autumn/Winter Collection 2014. Its medium is
indigo-dyed cotton batik, cotton jersey
. It is a part of the
department.

At Tokyo Fashion Week in 2014, Windri Widiesta Dhari became one of the first designers to put models in hijabs on an international fashion runway. Her collection featured a dazzling array of batik fabrics, all designed by her and printed using organic dyes.
It is credited Courtesy of NurZahra and private collection of Mrs. Dade Stamboel (jacket) and Mrs. Astrid Sanjoto (pants).