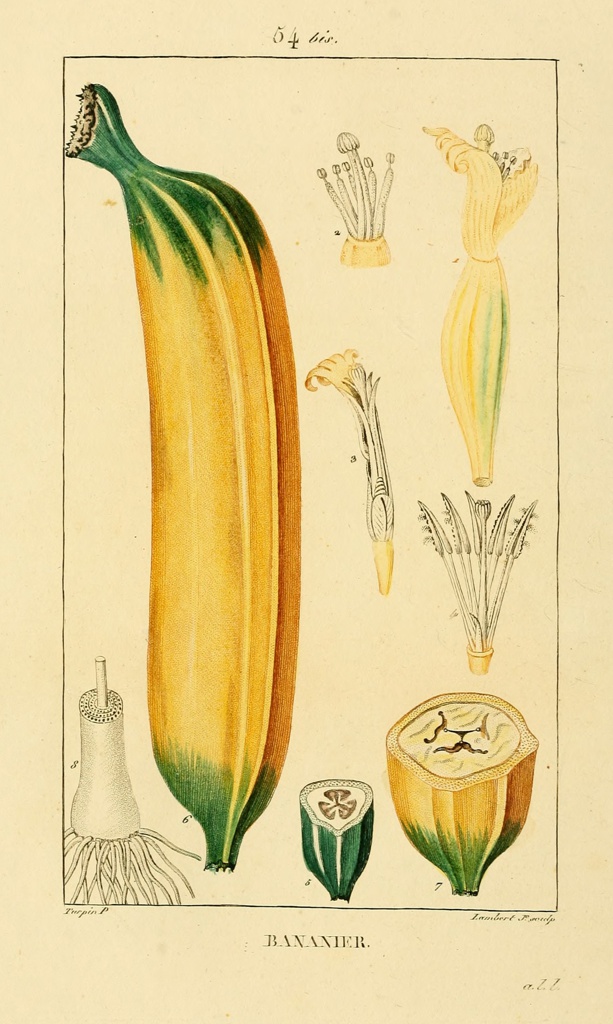 Bananier, Plate 54, Flore Médicale, 1814
This is a Bananier, Plate 54.
It is dated 1814. Its medium is
printed paper
. It is a part of the
department.
The author of this publication, François-Pierre Chaumeton, was a French physician and pharmacist who worked as a military doctor at the turn of the 19th century. After his retirement, Chaumeton started writing for medical publications, which led to Flore Médicale, a book that presents a wide range of botanical species for pharmaceutical use. The title however goes beyond its initial scope, and includes flowers and fruits like this banana.
It is credited Smithsonian Libraries.
Our curators have highlighted 1 object that are related to this one.
Its dimensions are
H x W (open): 24.6 × 37.6 cm (9 11/16 × 14 13/16 in.)