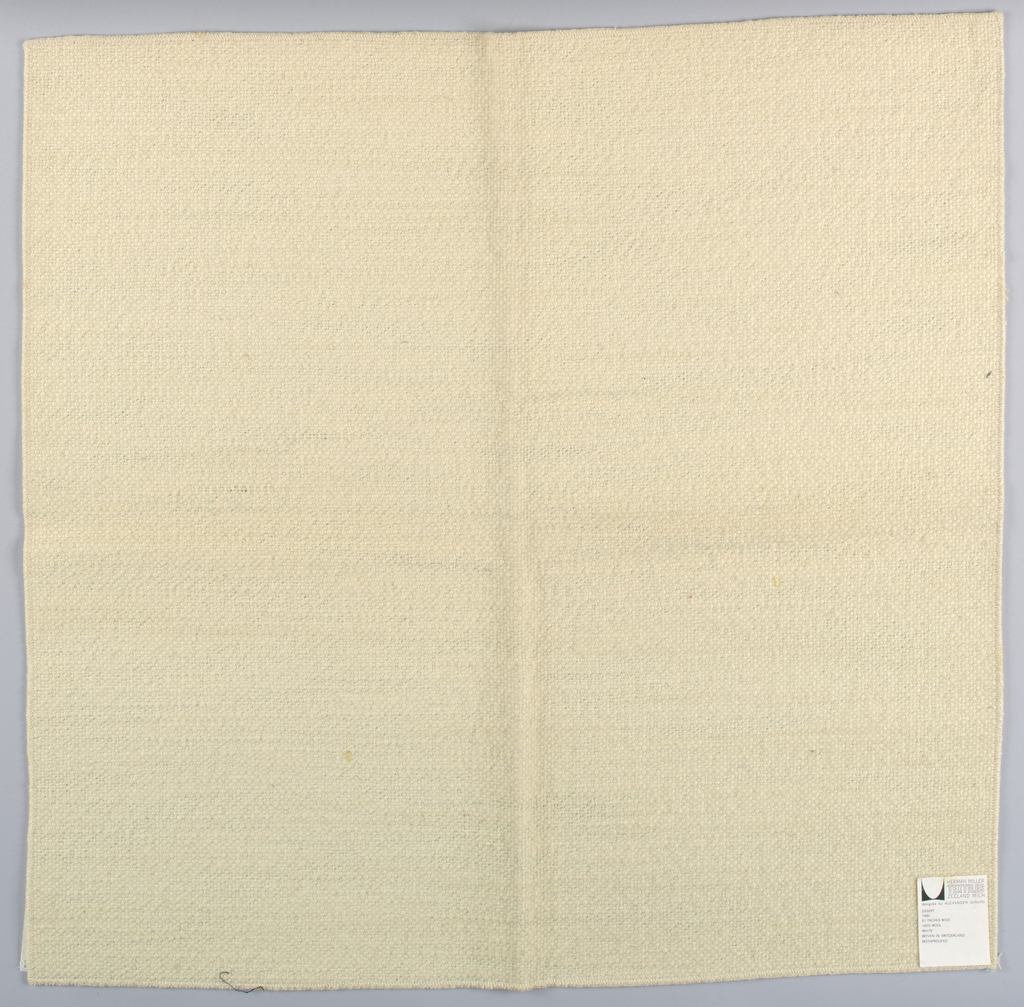 Object Timeline
| | |
| --- | --- |
| 1967 | Work on this object began. |
| 1969 | |
| 2015 | |
| 2023 | |
This is a Sample. It was designed by Alexander Hayden Girard and produced by Herman Miller Textiles. It is dated 1967 and we acquired it in 1969. Its medium is wool and its technique is plain weave. It is a part of the Textiles department.
This object was donated by Alexander Hayden Girard. It is credited Gift of Alexander H. Girard.
Its dimensions are
Warp: 24 in. Weft: 24.75 in.
Cite this object as
Sample, Desert; Designed by Alexander Hayden Girard (American, 1907–1993); Produced by Herman Miller Furniture Company (United States); wool; Warp: 24 in. Weft: 24.75 in.; Gift of Alexander H. Girard; 1969-165-460