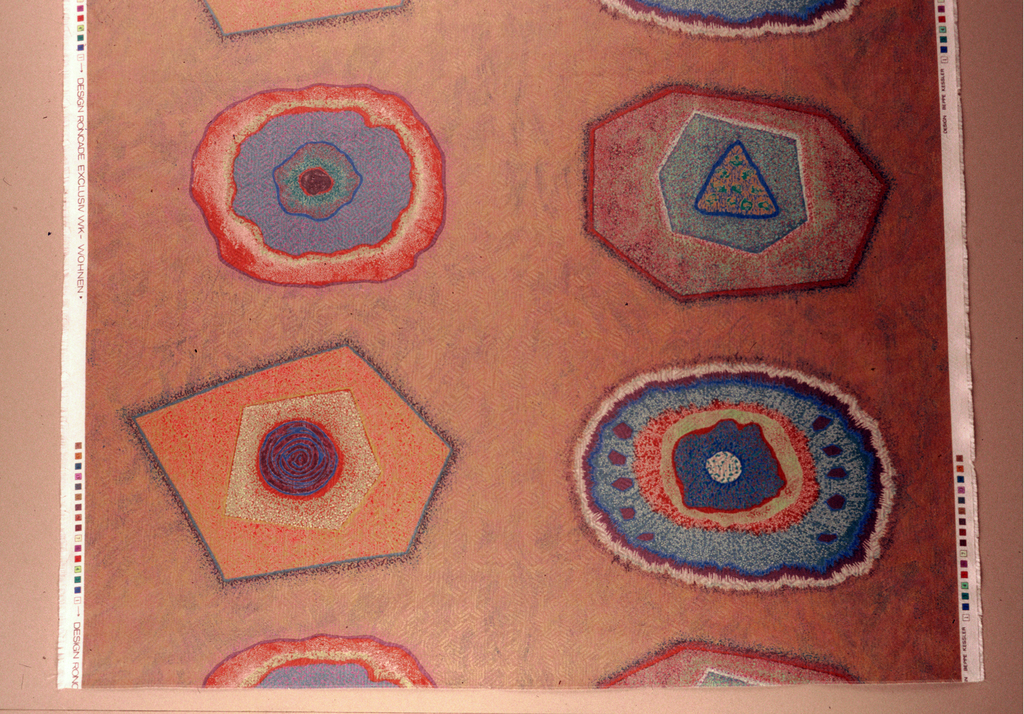 Object Timeline
1993

We acquired this object.

Work on this object began.

2013

2021
This is a Sample. It was designed by Beppe Kessler. It is dated 1993 and we acquired it in 1993. Its medium is viscose 53%, cotton 47% and its technique is printed on plain weave. It is a part of the Textiles department.
It is credited Gift of Taunus Textildruck Zimmer GmbH & Co. KG.
Its dimensions are
Warp x Weft: 119 x 148 cm (46 7/8 x 58 1/4 in.)
It has the following markings
Printed paper label removed and put into research folder.
It is signed
Printed on edge, "DESIGN BEPPE KESSLER - DESIGN RONCADE EXCLUSIV WK - WOHNEN
Cite this object as
Sample, Roncade, 1993; Designed by Beppe Kessler ; Germany; viscose 53%, cotton 47%; Warp x Weft: 119 x 148 cm (46 7/8 x 58 1/4 in.); Gift of Taunus Textildruck Zimmer GmbH & Co. KG; 1993-73-1