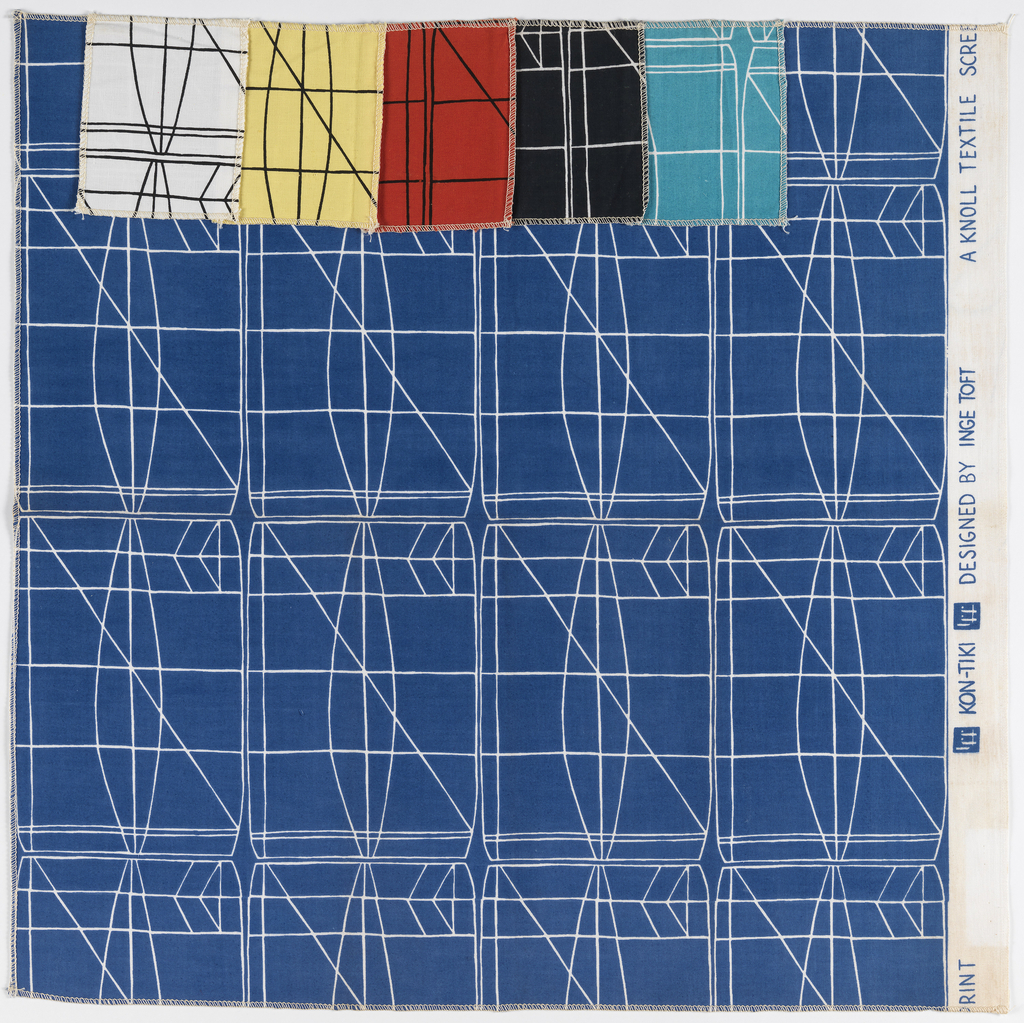 Samples, Kon-Tiki, introduced 1954
This is a Samples. It was produced by Knoll Textiles. It is dated introduced 1954 and we acquired it in 1991. Its medium is cotton and its technique is screen printed on plain weave. It is a part of the Textiles department.
It is credited Gift of Mae Lamar Festa.
Its dimensions are
H x W: 62.9 x 61 cm (24 3/4 x 24 in.) Repeat H: 21 cm (8 1/4 in.)
It is inscribed
Kon-Tiki designed by Inge Toft A Knoll Textile Screen Print
Cite this object as
Samples, Kon-Tiki, introduced 1954; Produced by Knoll Textiles (United States); USA; cotton; H x W: 62.9 x 61 cm (24 3/4 x 24 in.) Repeat H: 21 cm (8 1/4 in.); Gift of Mae Lamar Festa; 1991-157-2-a,b