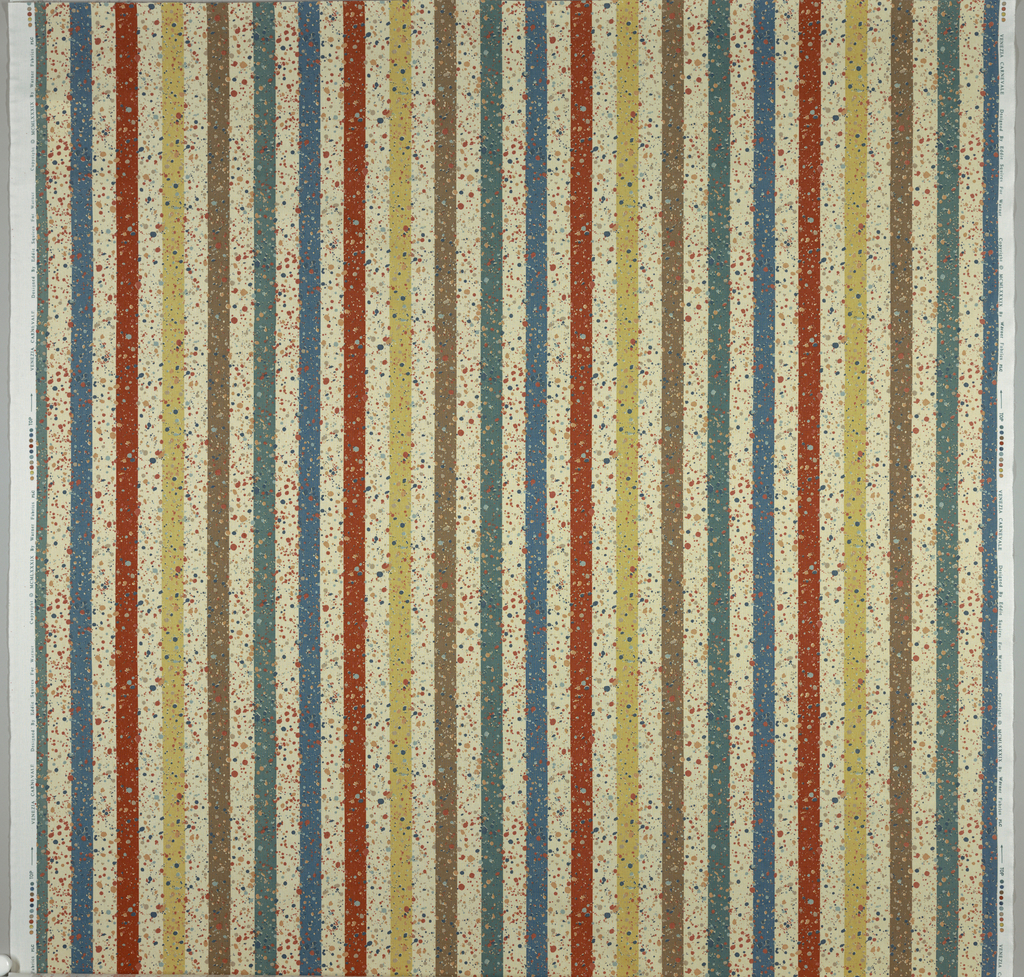 Textile, Venezia Carnevale
This is a Textile. It was company: Warner Fabrics. It is dated 1989 and we acquired it in 1991. Its medium is cotton and its technique is screen printed on plain weave foundation. It is a part of the Textiles department.
This object was donated by Warner Fabrics. It is credited Gift of Warner Fabrics, plc.
Its dimensions are
Warp: 312cm ((123 1/4in). Weft: 143cm (56 1/4in.) Pattern: Height of repeat; 32 cm (12 1/2in.).
It is inscribed
Along each side, "VENEZIA CARNEVALE Designed by Eddie SAquires for Warner Copyright (symbol) MCMLXXXIX By Warner Fabrics PLC".
Cite this object as
Textile, Venezia Carnevale; Company: Warner Fabrics ; England; cotton; Warp: 312cm ((123 1/4in). Weft: 143cm (56 1/4in.) Pattern: Height of repeat; 32 cm (12 1/2in.).; Gift of Warner Fabrics, plc; 1991-103-20