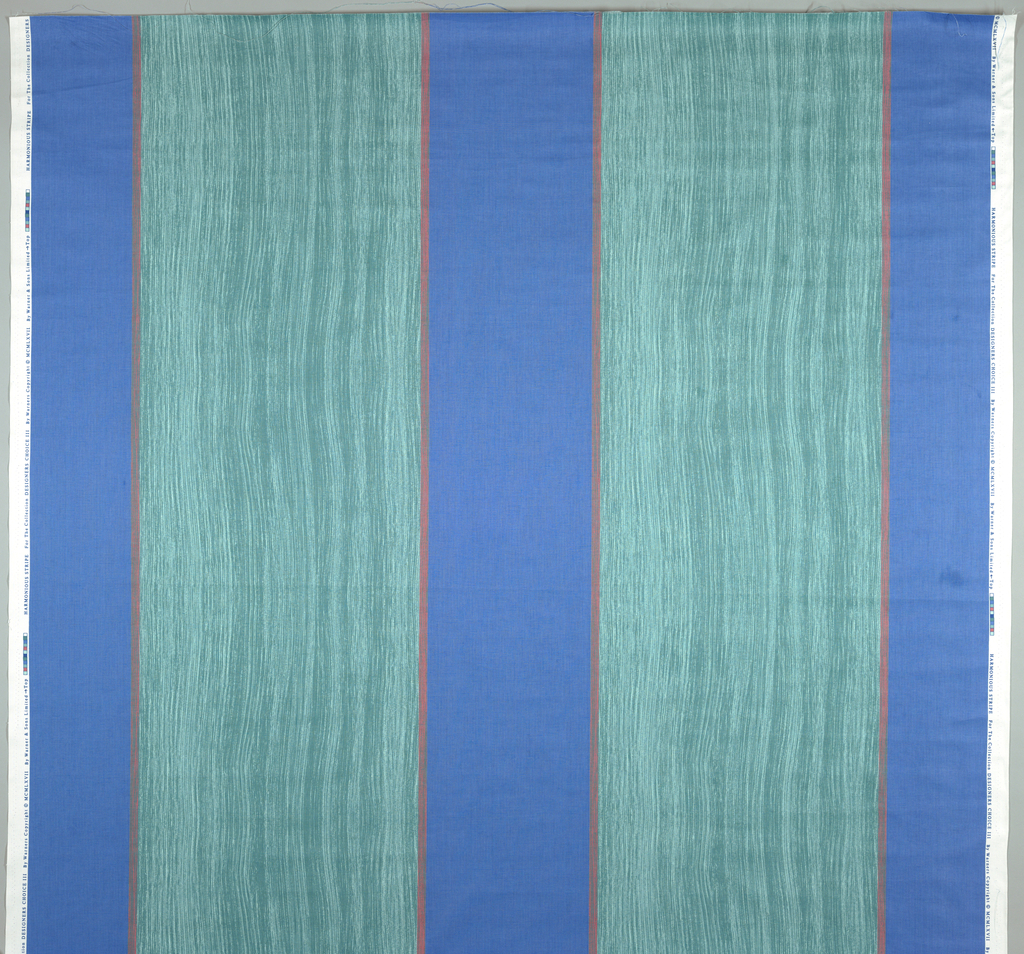 Object Timeline
| | |
| --- | --- |
| 1987 | Work on this object began. |
| 1991 | |
| 2013 | |
| 2015 | |
| 2021 | |
Textile, Harmonious Stripe, 1987
This is a Textile. It was company: Warner Fabrics. It is dated 1987 and we acquired it in 1991. Its technique is plain weave foundation. screen printed. resin schreinered. It is a part of the Textiles department.
This object was donated by Warner Fabrics. It is credited Gift of Warner Fabrics, plc.
Its dimensions are
Warp x Weft: 307.5 x 144 cm (10 ft. 1 1/16 in. x 56 11/16 in.)
It is inscribed
Along each side, "HARMONIOUS STRIPE For The Collection DESIGNER'S CHOICE III By Warners Copyright (symbol) MCMLXXXVII By Warner & Sons Limited (arrow) Top".
Cite this object as
Textile, Harmonious Stripe, 1987; Company: Warner Fabrics ; England; Warp x Weft: 307.5 x 144 cm (10 ft. 1 1/16 in. x 56 11/16 in.); Gift of Warner Fabrics, plc; 1991-103-18