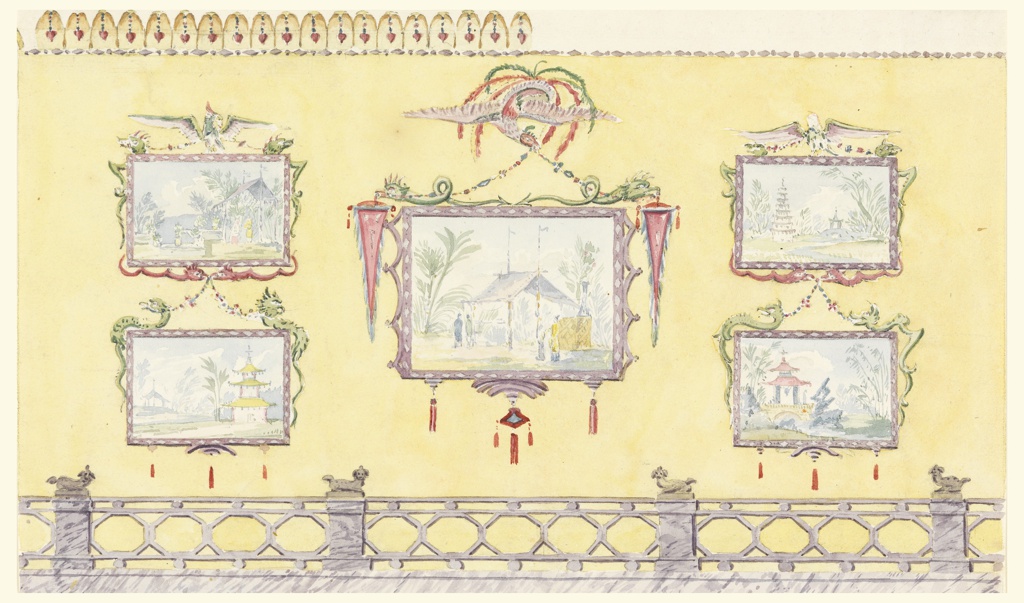 Drawing, Design for Wall Decoration, Yellow (North) Drawing Room, Royal Pavilion, Brighton
This is a Drawing. It was created by Frederick Crace. It is dated 1815 and we acquired it in 1948. Its medium is brush and watercolor, graphite on white wove paper. It is a part of the Drawings, Prints, and Graphic Design department.
It is credited Museum purchase through gift of Mrs. John Innes Kane.
Its dimensions are
Mat: 35.6 x 45.7 cm (14 x 18 in.) 18.2 x 30.2 cm (7 3/16 x 11 7/8 in.)
Cite this object as
Drawing, Design for Wall Decoration, Yellow (North) Drawing Room, Royal Pavilion, Brighton; Frederick Crace (English, 1779–1859); England; brush and watercolor, graphite on white wove paper; Mat: 35.6 x 45.7 cm (14 x 18 in.) 18.2 x 30.2 cm (7 3/16 x 11 7/8 in.); Museum purchase through gift of Mrs. John Innes Kane; 1948-40-18