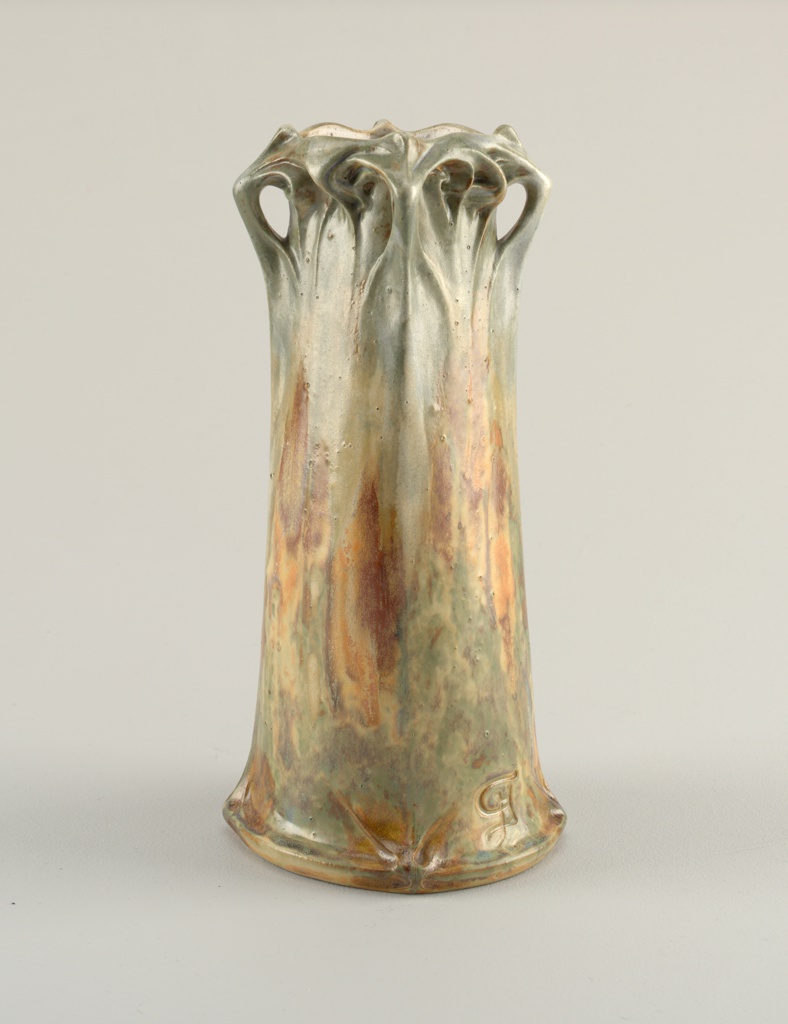 This is a Vase. It was designed by Hector Guimard and manufactured by Sèvres Porcelain Manufactory. It is dated 1908 and we acquired it in 1948. Its medium is stoneware. It is a part of the Product Design and Decorative Arts department.
At the turn of the twentieth century during the art nouveau period, major European ceramic firms took advantage of iridescent glazes to maximize their expressions of an organic style. At the Sèvres Porcelain Manufactory in France, Guimard's use of a new glaze that included crystal particles brought great dimension to his vase that depicts the growth of a floral form from its roots to its blooms.

This object was featured in our Object of the Day series in a post titled A Vase Designed by a Distinguished, But Forgotten Man.
It is credited Gift of Mme. Hector Guimard.
Its dimensions are
H x W x D: 27 x 13.4 x 13.4cm (10 5/8 x 5 1/4 x 5 1/4in.)
It has the following markings
Impressed in rounded rectangle on glazed base: "Sèvres"; incised: "HG" (monogram)
Cite this object as
Vase (France), 1908; Designed by Hector Guimard (French, 1867–1942); stoneware; H x W x D: 27 x 13.4 x 13.4cm (10 5/8 x 5 1/4 x 5 1/4in.); Gift of Mme. Hector Guimard; 1948-114-2