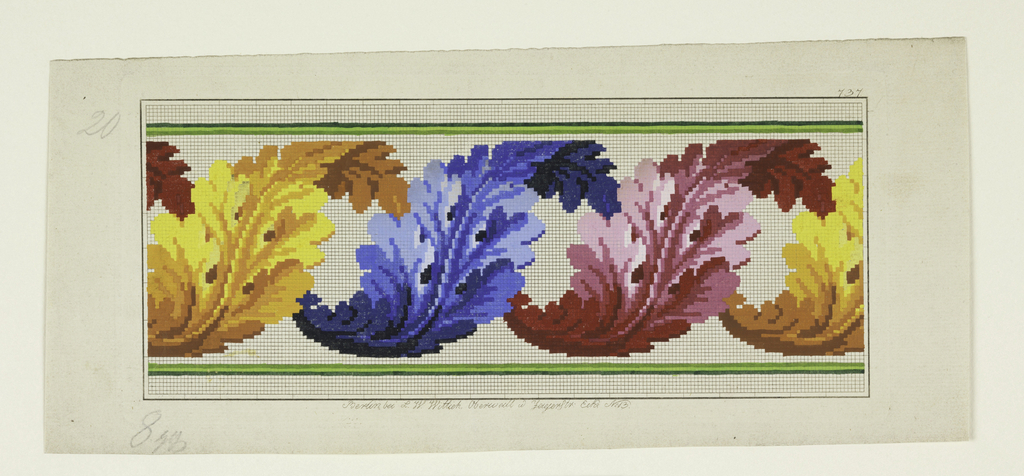 Drawing, Design for Berlin Wool Work
This is a Drawing. It was published by L. W. Wittich. It is dated ca. 1860 and we acquired it in 1957. Its medium is brush and gouache on pre-printed squared paper. It is a part of the Drawings, Prints, and Graphic Design department.
It is credited Museum purchase through gift of Mrs. Abram S. Hewitt.
Its dimensions are
12 x 26.5 cm (4 3/4 x 10 7/16 in.)
It is inscribed
Inscribed in plate, lower center: Berlin bei L.W. Wittich, Oberwall u(nd) JagerStr. Ecke No. 13
Cite this object as
Drawing, Design for Berlin Wool Work; Published by L. W. Wittich (Berlin, Germany); Germany; brush and gouache on pre-printed squared paper; 12 x 26.5 cm (4 3/4 x 10 7/16 in.); Museum purchase through gift of Mrs. Abram S. Hewitt; 1947-121-2