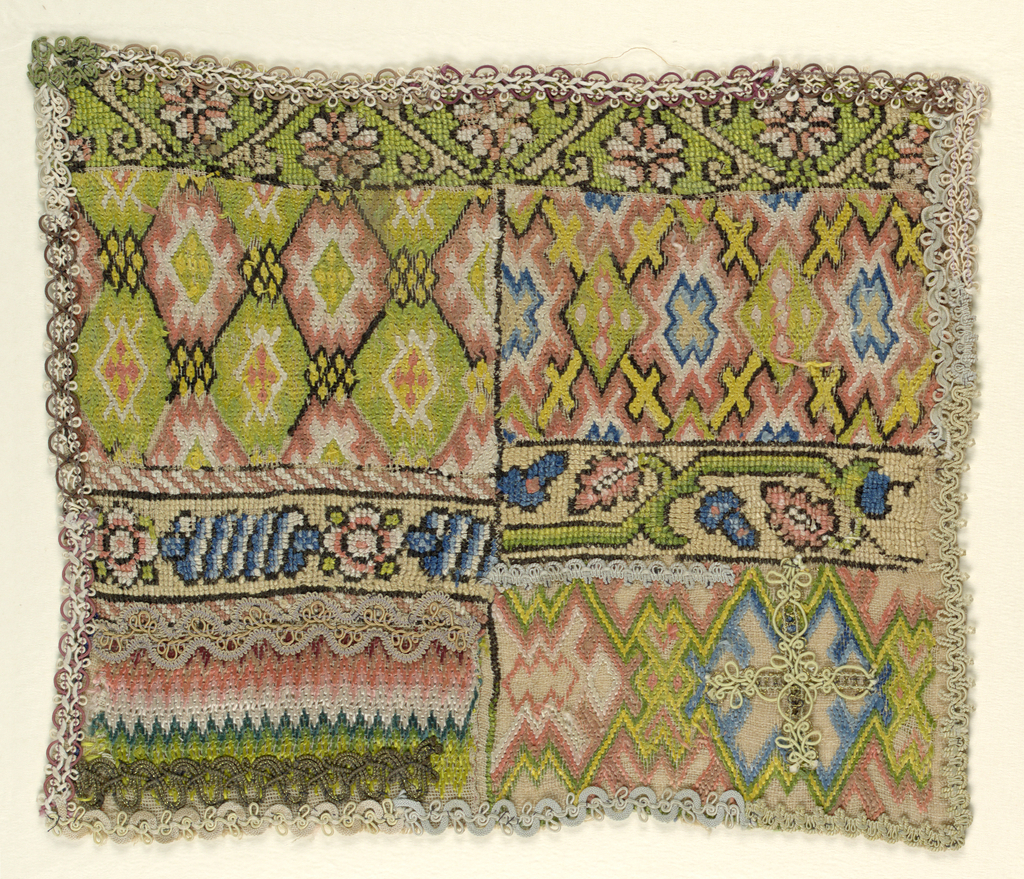 Sampler (Germany), 18th century
This is a Sampler. It is dated 18th century and we acquired it in 1941. Its medium is silk and metal thread embroidery, linen foundation and its technique is cross and gobelin stitches on plain weave. It is a part of the Textiles department.
This object was bequest of Mrs. Henry E. Coe. It is credited Bequest of Mrs. Henry E. Coe.
Its dimensions are
Warp x Weft: 34 x 41 cm (13 3/8 x 16 1/8 in.)
Cite this object as
Sampler (Germany), 18th century; silk and metal thread embroidery, linen foundation; Warp x Weft: 34 x 41 cm (13 3/8 x 16 1/8 in.); Bequest of Mrs. Henry E. Coe; 1941-69-110