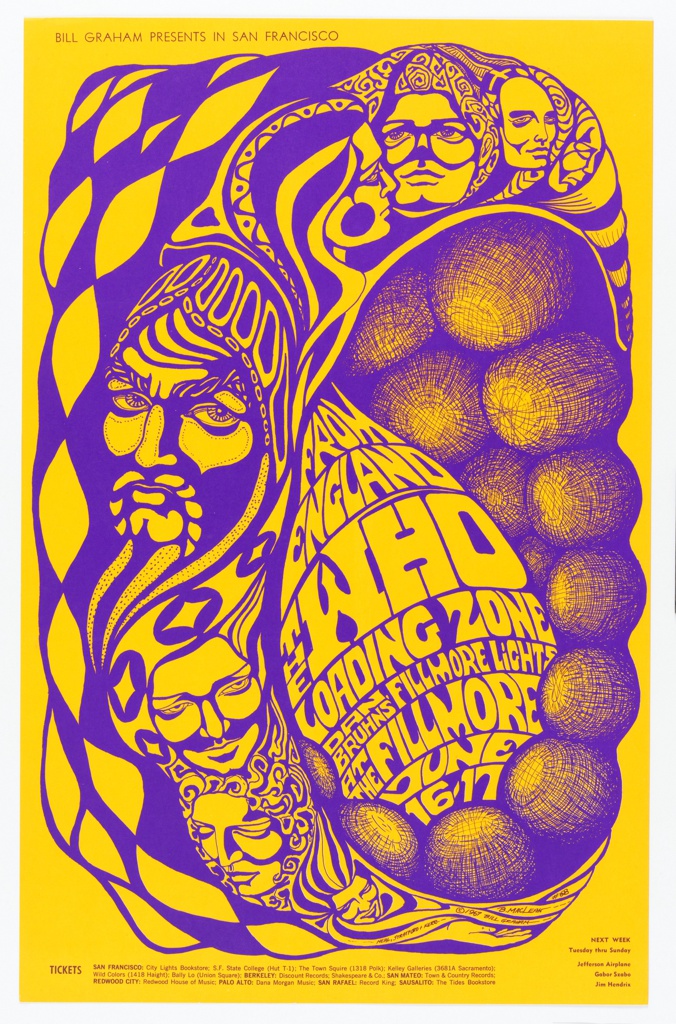 Poster, From England / The Who..., 1967
This is a Poster. It is dated 1967 and we acquired it in 1979. Its medium is offset lithograph on paper. It is a part of the Drawings, Prints, and Graphic Design department.
This object was featured in our Object of the Week series in a post titled The British Are Coming to the Summer of Love.
This object was donated by Mrs. Alice Schreyer. It is credited Gift of Mr. and Mrs. Leslie J. Schreyer.
Our curators have highlighted 5 objects that are related to this one. Here are three of them, selected at random:
Its dimensions are
55.2 x 35.7 cm (21 3/4 x 14 1/16 in.)
It is signed
Imprinted in purple, under image: NEAL, STRATTFORD + KERR ©1967 BILL GRAHAM B. MACLEAN #68
Cite this object as
Poster, From England / The Who..., 1967; offset lithograph on paper; 55.2 x 35.7 cm (21 3/4 x 14 1/16 in.); Gift of Mr. and Mrs. Leslie J. Schreyer; 1979-34-10