This is a Textile. It was designed by Richard Landis and woven by Richard Landis. We acquired it in 1978. Its medium is cotton and its technique is double cloth (two interlocked plain weave structures). It is a part of the Textiles department.
Nucleus and Signal are the result of Landis's only collaborative work, created with graphic designer Craig Fuller. A subtle symmetry is created by precisely repeating the same color sequence in the warp and weft. What may appear a random arrangement of colored squares is a balanced and controlled expression of a well-modulated palette.
Our curators have highlighted 2 objects that are related to this one.
Cite this object as
Textile, Nucleus; Designed by Richard Landis (American, b. 1931); USA; cotton; 1978-102-1
We have
1 video
that features
Textile, Nucleus
.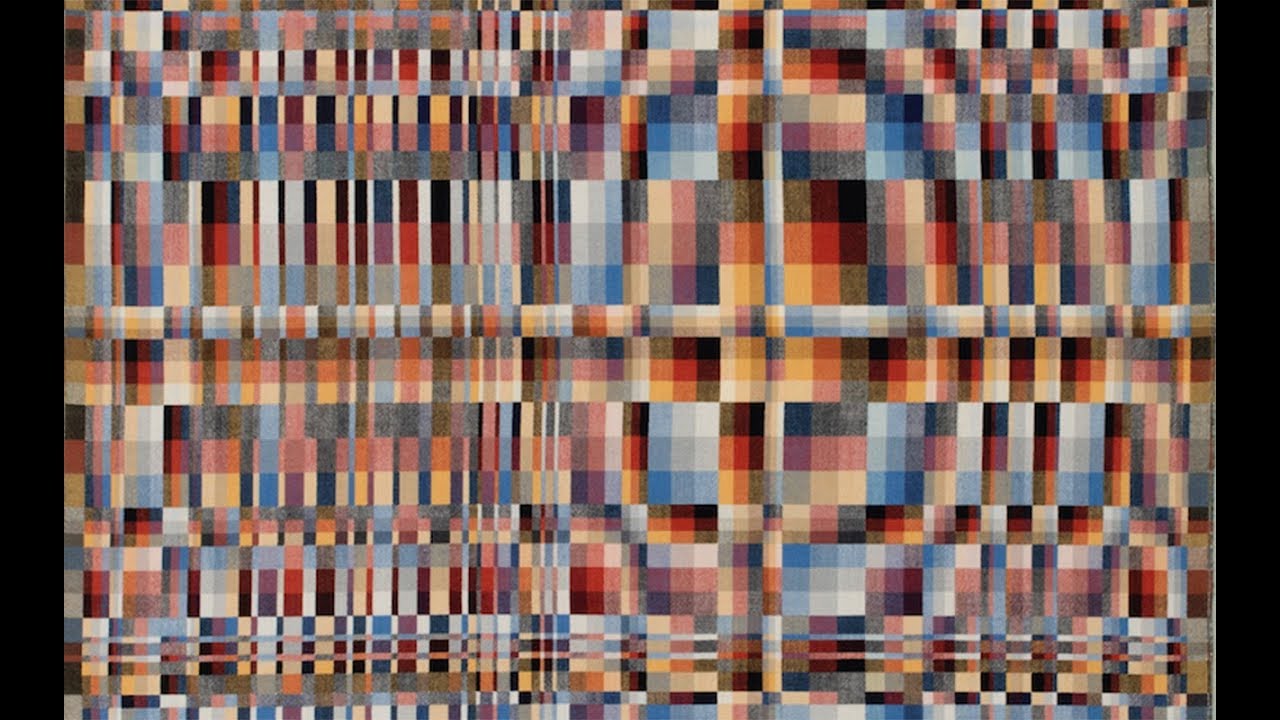 American designer Richard Landis is a master colorist and weaver whose visual language is that of an abstract artist.