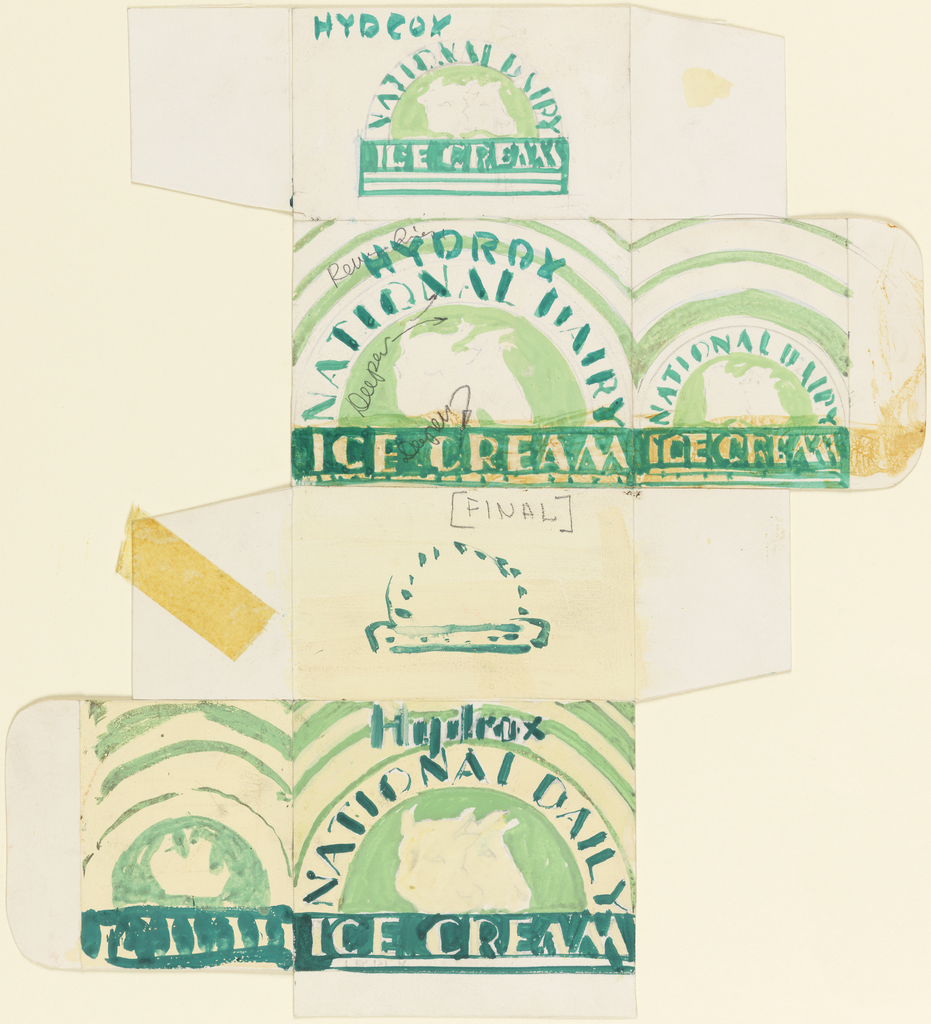 Object Timeline
1929

Work on this object began.

1973

We acquired this object.

Work on this object ended.

2011

2015

2023
Drawing, Product Label for Ice Cream
This is a Drawing. It was designed by Henry Dreyfuss Associates. It is dated 20th century and we acquired it in 1973. Its medium is brush and green gouache, graphite on thick white paper. It is a part of the Drawings, Prints, and Graphic Design department.
It is credited Gift of University of California, Los Angeles.
Our curators have highlighted 3 objects that are related to this one.
Its dimensions are
30.7 x 29 cm (12 1/16 x 11 7/16 in.), irregular
It is inscribed
Inscribed in graphite, center: [FINAL]
Cite this object as
Drawing, Product Label for Ice Cream; Designed by Henry Dreyfuss Associates (United States); USA; brush and green gouache, graphite on thick white paper; 30.7 x 29 cm (12 1/16 x 11 7/16 in.), irregular; Gift of University of California, Los Angeles; 1973-15-42