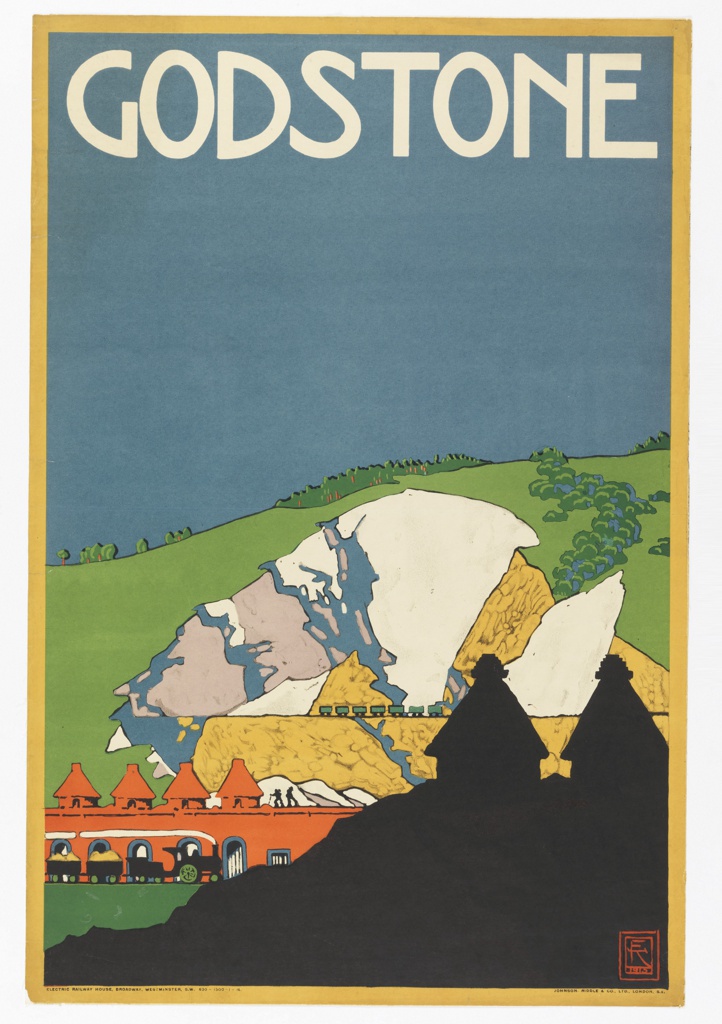 Object Timeline
| | |
| --- | --- |
| 1915 | Work on this object began. |
| 1916 | Work on this object ended. |
| 1963 | |
| 2013 | |
| 2015 | |
| 2021 | |
| 2022 | |
This is a Poster. It was designed by E. McKnight Kauffer and printed by Johnson, Riddle & Company Ltd. and Johnson, Riddle & Company Ltd. and made for (as the client) Underground Electric Railways of London Company Ltd.. It is dated 1915, printed 1916 and we acquired it in 1963. Its medium is lithograph. It is a part of the Drawings, Prints, and Graphic Design department.
Kauffer's love of landscape was a good match for his first Underground poster commissions, which illustrated scenic destinations outside London that were reachable by public transport. For his first solo exhibition, Kauffer included the poster designs for The North Downs and Godstone alongside paintings and drawings that depicted the French and English countryside.
This object was donated by Mrs. Edward McKnight Kauffer. It is credited Gift of Mrs. E. McKnight Kauffer.
Our curators have highlighted 2 objects that are related to this one.
Its dimensions are
76.3 × 51 cm (30 1/16 × 20 1/16 in.)
It is signed
Stylized monogram printed in script, in red ink, lower right: E / K / 1915 [squared]
It is inscribed
Printed in black ink, lower right: ELECTRIC RAILWAYS HOUSE, BROADWAY, WESTMINSTER, S.W. 630 – 1500 – 1 -16; lower left: JOHNSON. RIDDLE & CO., LTD., LONDON, S.E.
Cite this object as
Poster, Godstone; Designed by Edward McKnight Kauffer (American, active England, 1890–1954); England; lithograph; 76.3 × 51 cm (30 1/16 × 20 1/16 in.); Gift of Mrs. E. McKnight Kauffer; 1963-39-14