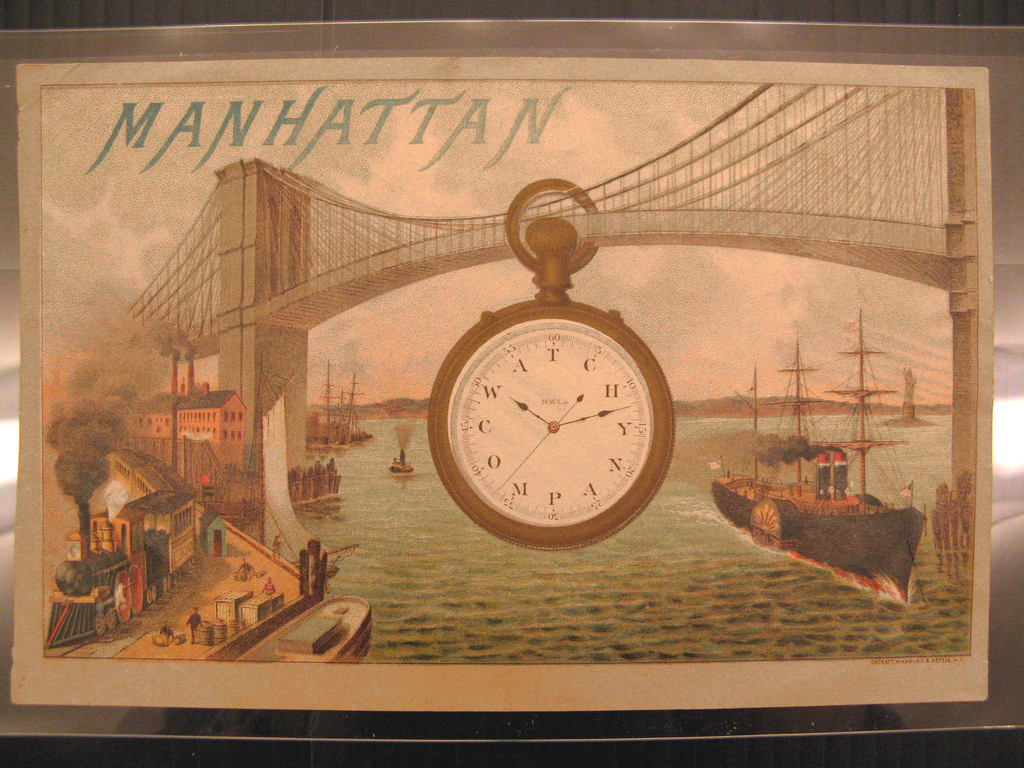 Trade Card, Manhattan Watch Co.
This is a Trade card. It was lithographer: Sackett, Wilhelms, and Betzig, NY. It is dated after 1884 and we acquired it in 1949. Its medium is chromolithograph on wove thin board. It is a part of the Drawings, Prints, and Graphic Design department.
It is credited Museum purchase through gift of Jacob H. Schiff.
Its dimensions are
13.7 x 21 cm (5 3/8 x 8 1/4 in.)
Cite this object as
Trade Card, Manhattan Watch Co.; Lithographer: Sackett, Wilhelms, and Betzig, NY ; chromolithograph on wove thin board; 13.7 x 21 cm (5 3/8 x 8 1/4 in.); Museum purchase through gift of Jacob H. Schiff; 1949-37-26