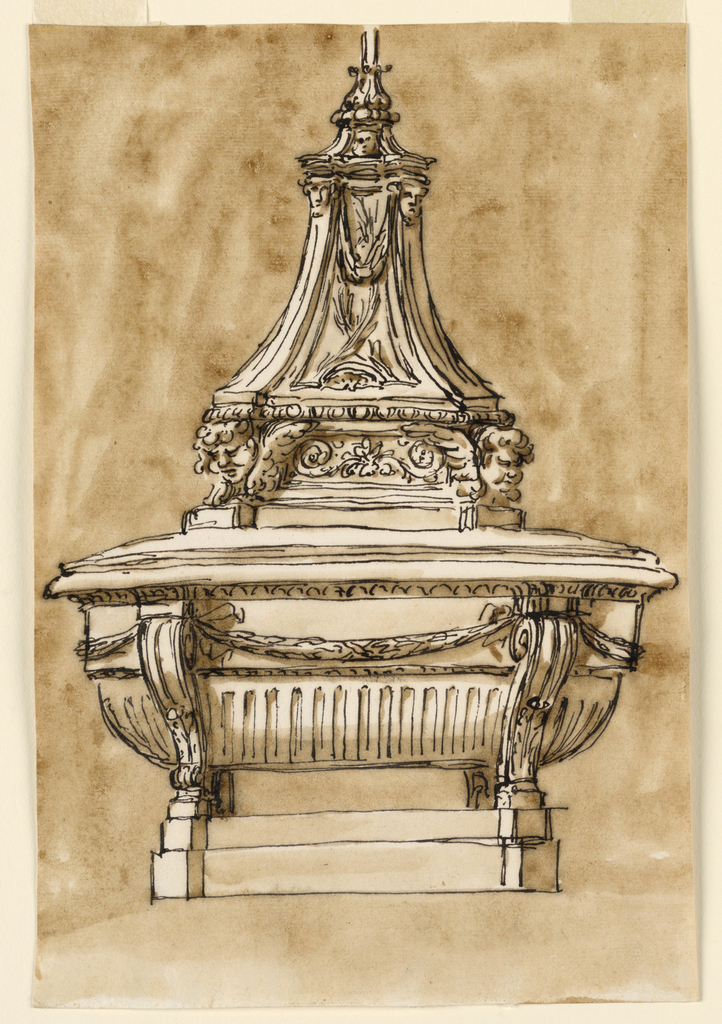 Drawing, Design for a Baptismal Font
This is a Drawing. It was designed by Giuseppe Barberi and architect: Giuseppe Barberi. It is dated ca. 1775 and we acquired it in 1938. Its medium is pen and brown ink, brush and brown wash on lined off-white laid paper. It is a part of the Drawings, Prints, and Graphic Design department.
It is credited Museum purchase through gift of various donors and from Eleanor G. Hewitt Fund.
Its dimensions are
27.2 x 18.5 cm (10 11/16 x 7 5/16 in.)
It has the following markings
Verso: Cooper Union Museum for the Arts of Decoration (Lugt#457d)
Cite this object as
Drawing, Design for a Baptismal Font; Designed by Giuseppe Barberi (Italian, 1746–1809); Italy; pen and brown ink, brush and brown wash on lined off-white laid paper; 27.2 x 18.5 cm (10 11/16 x 7 5/16 in.); Museum purchase through gift of various donors and from Eleanor G. Hewitt Fund; 1938-88-1419