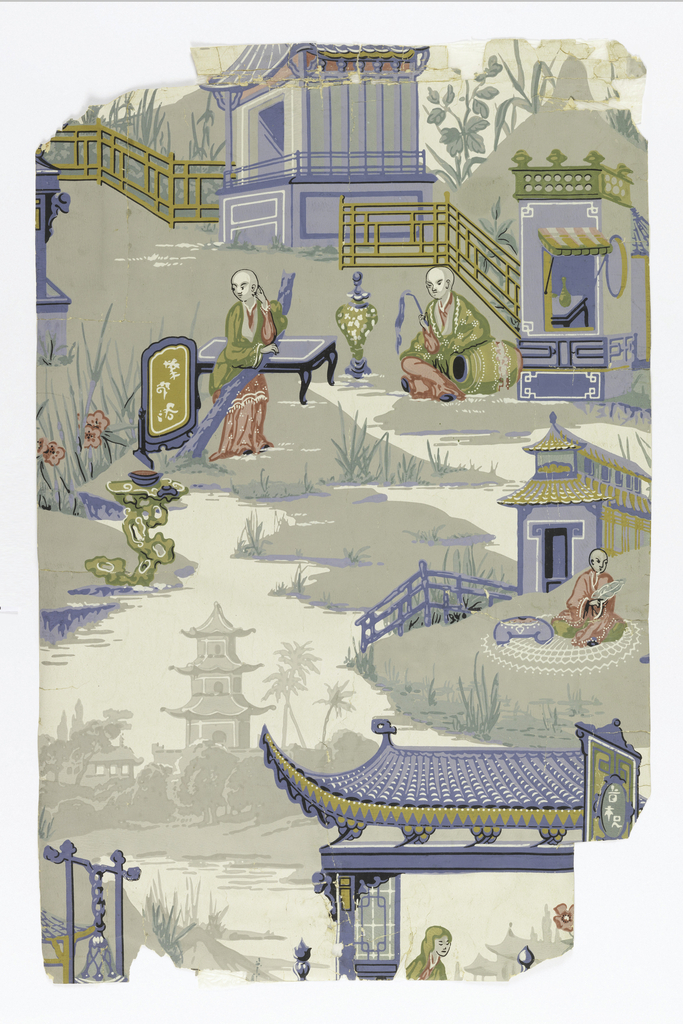 Object Timeline
| | |
| --- | --- |
| 1915 | Work on this object began. |
| 1925 | Work on this object ended. |
| 1938 | |
| 2012 | |
| 2016 | |
| 2022 | |
This is a sidewall. It is dated ca. 1920 and we acquired it in 1938. Its medium is paper, distemper colors. It is a part of the Wallcoverings department.
This object was donated by Grace Lincoln Temple. It is credited Gift of Grace Lincoln Temple.
Its dimensions are
72 x 47 cm (28 3/8 x 18 1/2 in.)
It is inscribed
Donor's note on reverse: (Think this is a) reproduction of paper in dining room of the Dorothy Quincy House.
Cite this object as
Sidewall (France); paper, distemper colors; 72 x 47 cm (28 3/8 x 18 1/2 in.); Gift of Grace Lincoln Temple; 1938-62-68