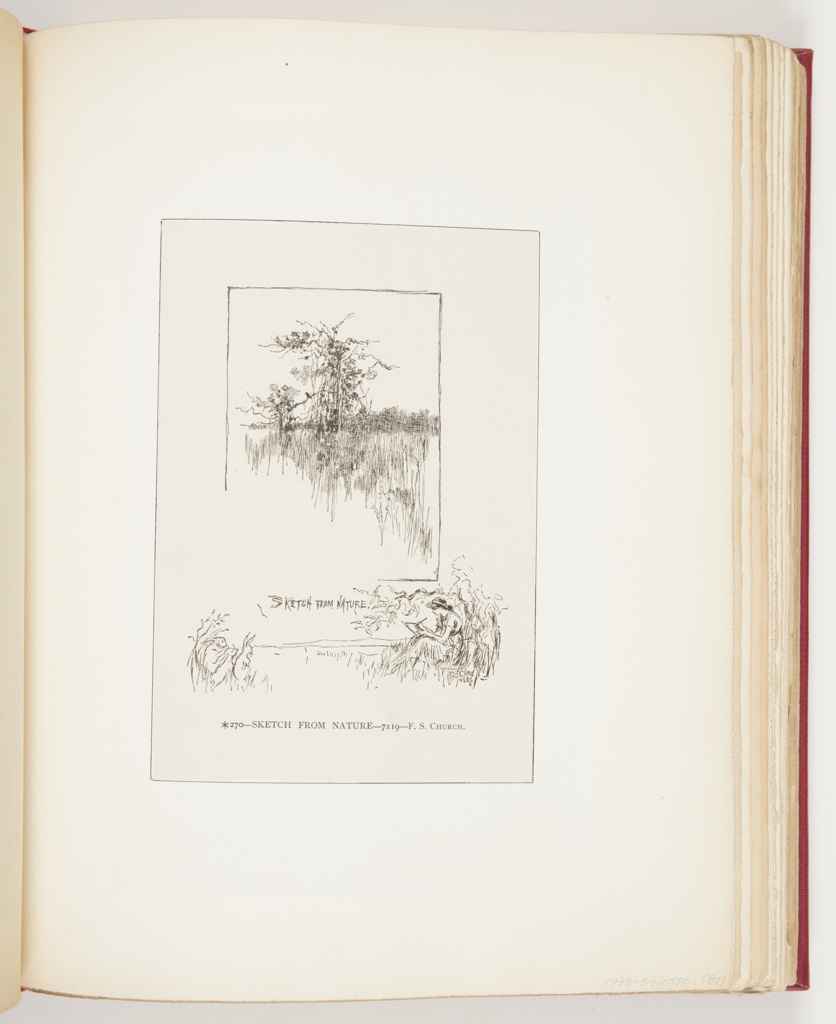 Ephemera, Sketch From Nature, Illustration for Illustrated Catalogue Twentieth Annual Exhibition of the American Water Color Society (1887)
This is a Ephemera. It was illustrated by Frederick Stuart Church and collected by Dr. Dudley Tenney. It is dated 1887 and we acquired it in 1938. Its medium is etching on paper. It is a part of the Drawings, Prints, and Graphic Design department.
This object was bequest of Erskine Hewitt. It is credited Bequest of Erskine Hewitt.
Its dimensions are
30.2 × 23.5 cm (11 7/8 × 9 1/4 in.)
Cite this object as
Ephemera, Sketch From Nature, Illustration for Illustrated Catalogue Twentieth Annual Exhibition of the American Water Color Society (1887); Illustrated by Frederick Stuart Church (American, 1842–1924); USA; etching on paper; 30.2 × 23.5 cm (11 7/8 × 9 1/4 in.); Bequest of Erskine Hewitt; 1938-57-1070-87