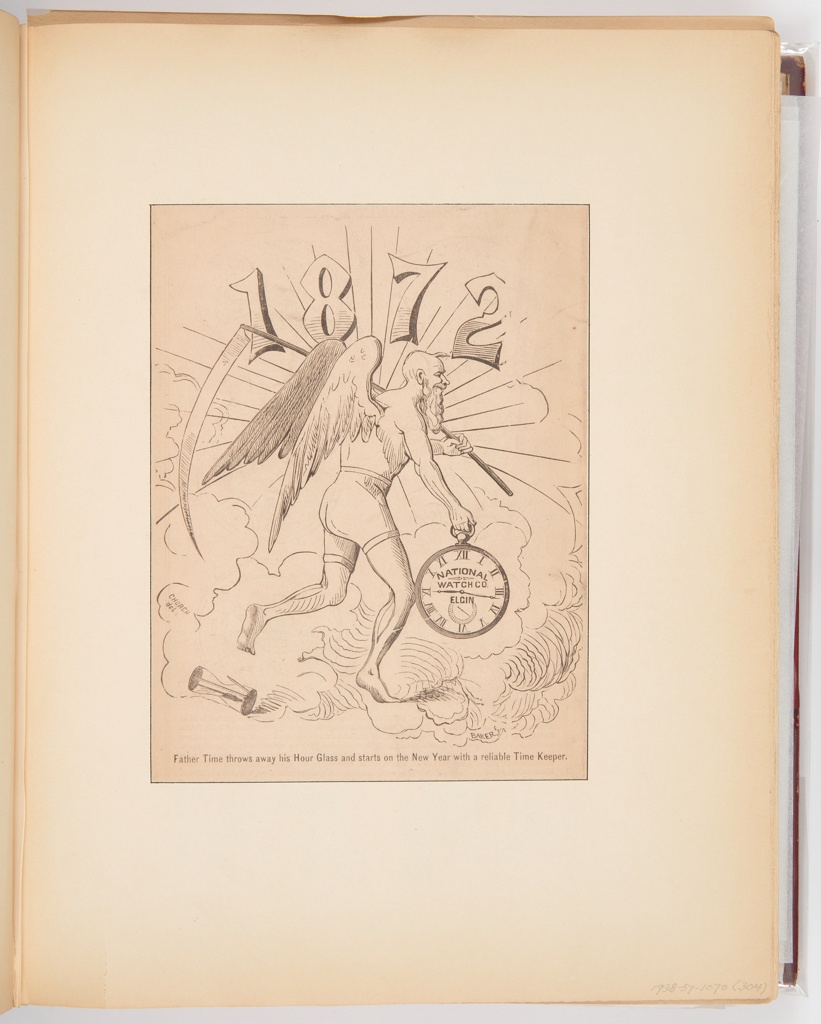 Ephemera, Father Time throws away his Hour Glass and starts on the New Year with a reliable Time Keeper, Illustration for Elgin Watch Almanac (1872)
This is a Ephemera. It was illustrated by Frederick Stuart Church and collected by Dr. Dudley Tenney. It is dated 1872 and we acquired it in 1938. It is a part of the Drawings, Prints, and Graphic Design department.
This object was bequest of Erskine Hewitt. It is credited Bequest of Erskine Hewitt.
It is inscribed
Inscribed in print, lower left: Church del
Cite this object as
Ephemera, Father Time throws away his Hour Glass and starts on the New Year with a reliable Time Keeper, Illustration for Elgin Watch Almanac (1872); Illustrated by Frederick Stuart Church (American, 1842–1924); USA; Bequest of Erskine Hewitt; 1938-57-1070-304