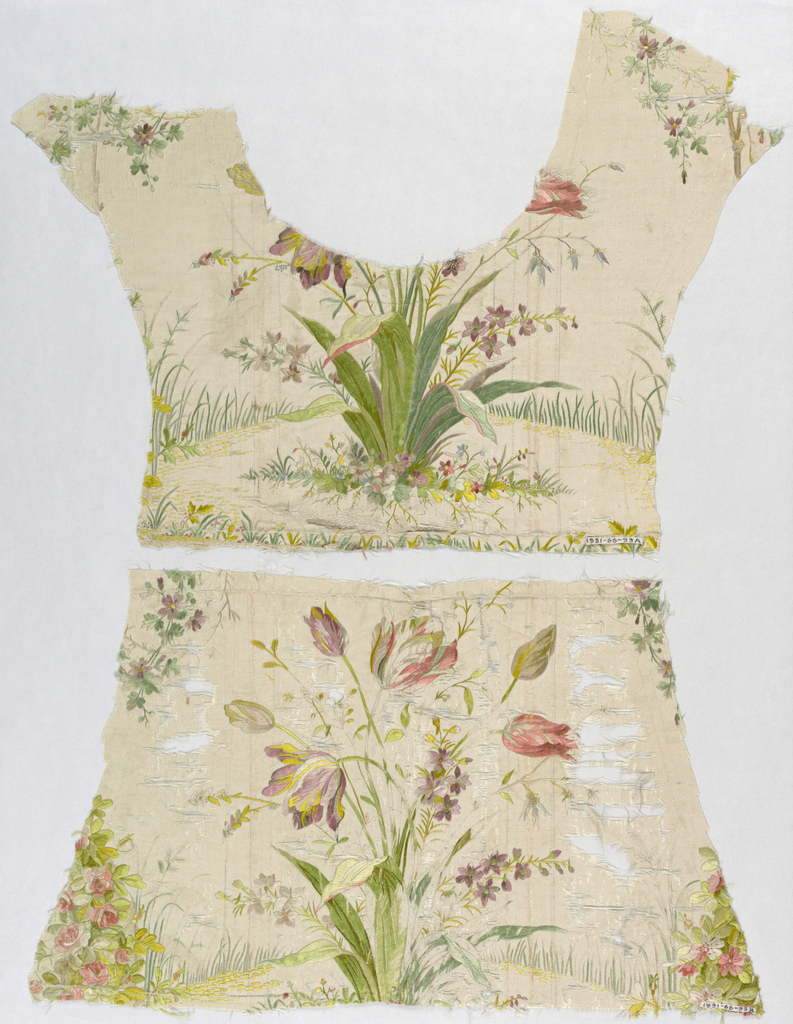 Textile (France), ca. 1770
This is a Textile. It is dated ca. 1770 and we acquired it in 1931. Its medium is silk on silk and its technique is satin stitch embroidery. It is a part of the Textiles department.
This object was donated by Sarah Cooper Hewitt. It is credited Gift of Sarah Cooper Hewitt.
Its dimensions are
H x W (A): 35 x 47 cm (13 3/4 x 18 1/2 in.) H x W (B): 28 x 47 cm (11 in. x 18 1/2 in.)
Cite this object as
Textile (France), ca. 1770; silk on silk; H x W (A): 35 x 47 cm (13 3/4 x 18 1/2 in.) H x W (B): 28 x 47 cm (11 in. x 18 1/2 in.); Gift of Sarah Cooper Hewitt; 1931-66-93-a,b