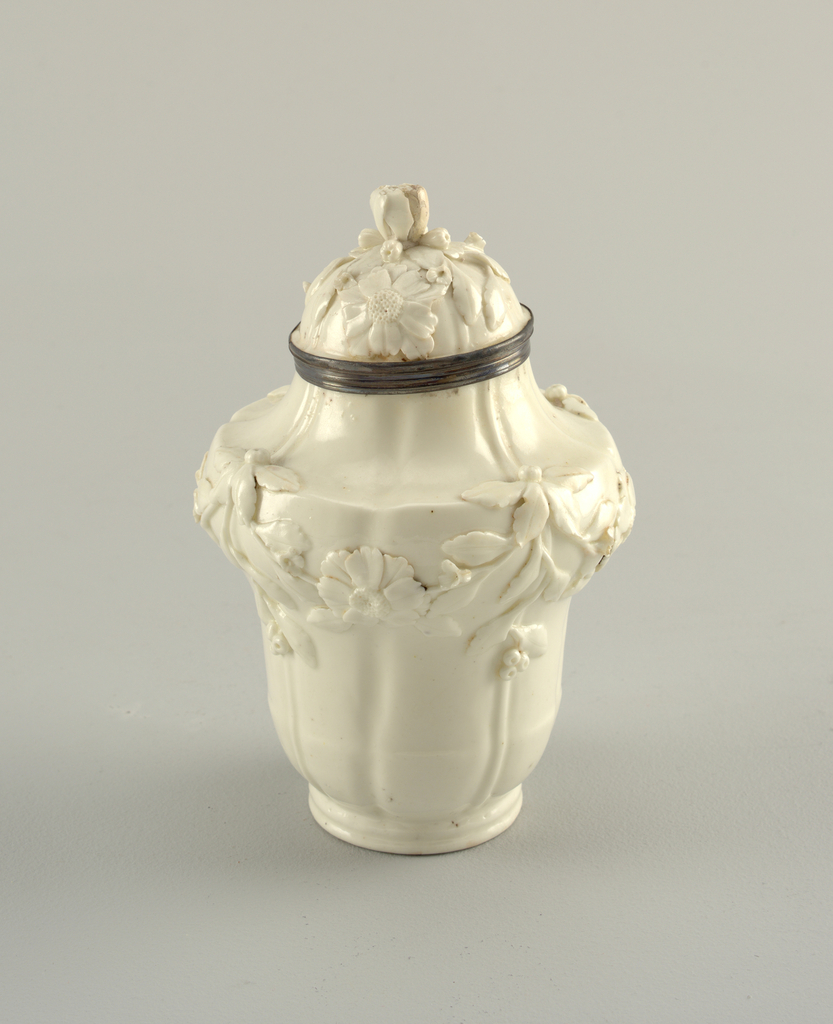 Pair Of Covered Jars (France)
This is a Pair of covered jars. It was manufactured by Mennecy Porcelain Manufactory. It is dated 1740–50 and we acquired it in 1921. Its medium is soft-paste porcelain. It is a part of the Product Design and Decorative Arts department.
This object was donated by Mrs. Edward Luckemeyer.
Its dimensions are
a) H x W: 12.1 × 11.2 cm (4 3/4 × 4 7/16 in.) (lid) H x W: 4.3 × 6.1 cm (1 11/16 × 2 3/8 in.) d) H x W: 12.2 × 11.5 cm (4 13/16 × 4 1/2 in.) (lid) H x W: 4.5 × 6.2 cm (1 3/4 × 2 7/16 in.)
It is signed
Incised underglaze: DV
Cite this object as
Pair Of Covered Jars (France); Manufactured by Mennecy Porcelain Manufactory (France); soft-paste porcelain; a) H x W: 12.1 × 11.2 cm (4 3/4 × 4 7/16 in.) (lid) H x W: 4.3 × 6.1 cm (1 11/16 × 2 3/8 in.) d) H x W: 12.2 × 11.5 cm (4 13/16 × 4 1/2 in.) (lid) H x W: 4.5 × 6.2 cm (1 3/4 × 2 7/16 in.); 1921-25-1-a/d