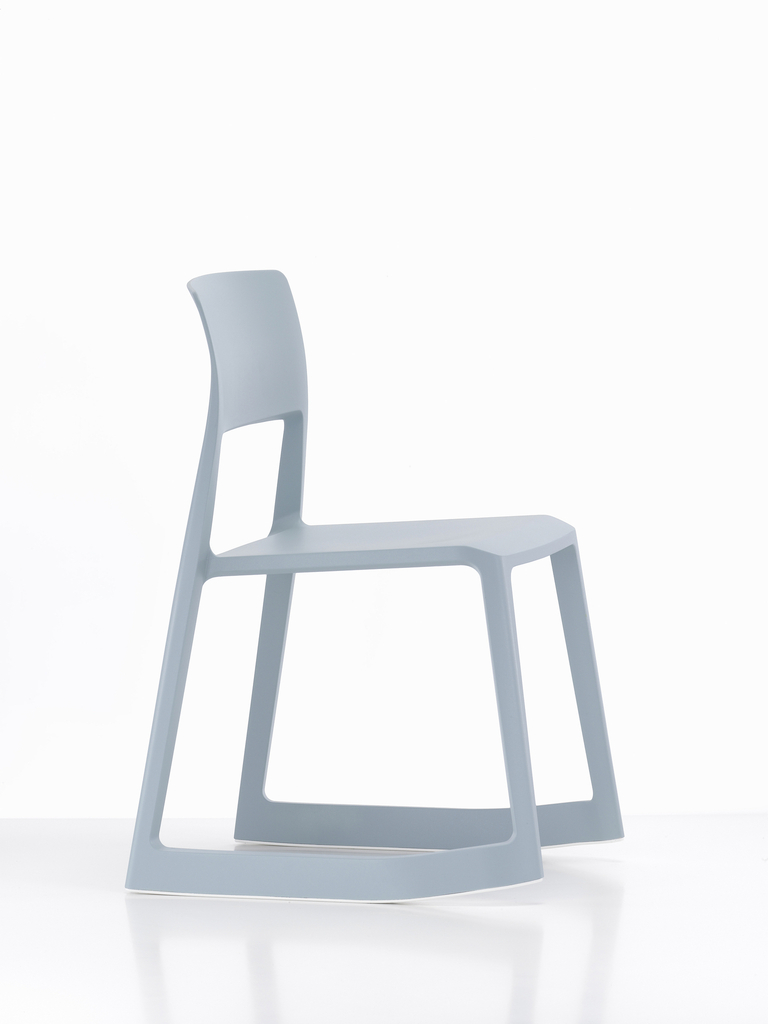 Object Timeline
| | |
| --- | --- |
| | |
| -0001 | |
| 2018 | |
| 2023 | |
0606, Tip Ton Chairs, 2011
These armless plastic chairs have a blade-like base that lets them tilt backward and forward. The chairs are designed for use in schools. The forward position, created for desk work, helps students sit with their spines straight. The back-leaning position supports rest during lectures or breaks. Changing position often helps students focus. Lightweight plastic limits noise and makes the chairs easy to stack and move. Designed by Edward Barber and Jay Osgerby, Barber & Osgerby.
Edward Barber (British, born 1969), Jay Osgerby (British, born 1969), Barber & Osgerby (London, UK, founded 1996); Vitra (Birsfelden, Switzerland, founded 1950); Polypropylene, polyethylene; Courtesy of Vitra
Listen to an audio recording of this text here.