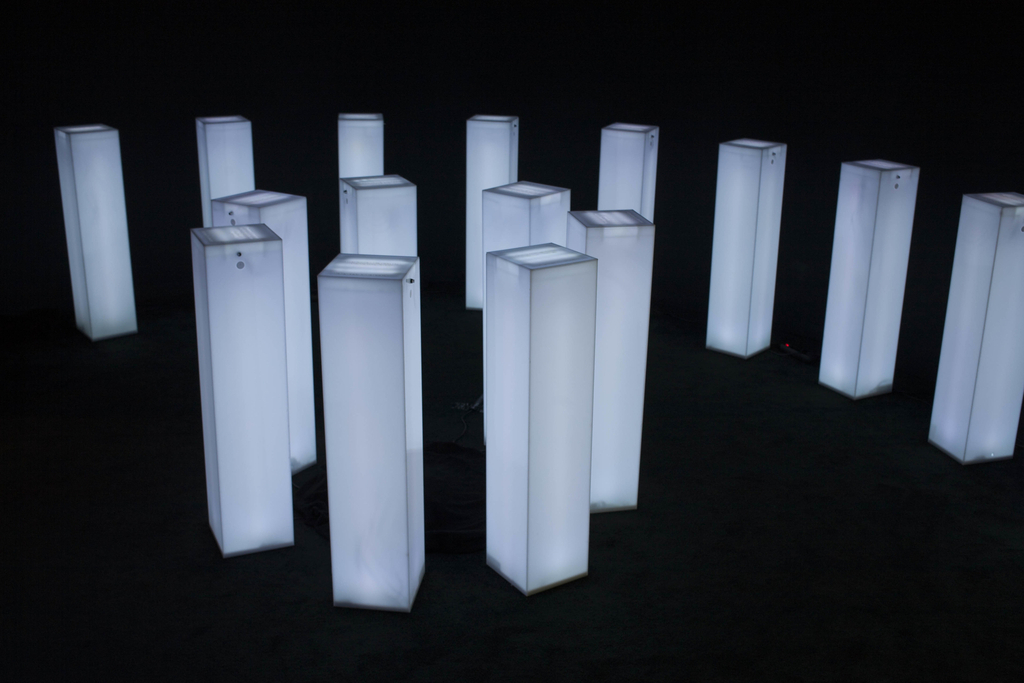 Object Timeline
| | |
| --- | --- |
| | |
| -0001 | |
| 2018 | |
| 2023 | |
0104, Dialect for a New Era, 2017–18
Six low, white pillars glow with light. On the top of each pillar, a line of text describes a complex emotional state, such as "a moment of collective déjà vu." A button releases a unique scent. The installation explores how scent could expand language by connecting emotions with unique smells. It was designed by Polymorf and IFF (International Flavors & Fragrances, Inc.), in collaboration with linguist Asifa Majid and perfumer Laurent Le Guernec.
Artistic Concept and Interface Design: Frederik Duerinck (Dutch, born 1976) and Marcel Van Brakel (Dutch, born 1970), Polymorf (founded Netherlands, 2003); Perfumer: Laurent Le Guernec (IFF); Scientist: Asifa Majid; Creative Direction: Jean-Christophe Le Grévès and Anahita Mekanik (IFF); Scientific Advisor: Sissel Tolaas; Plexiglass, metal interior, LED lighting, fragrance; Courtesy of IFF (International Flavors & Fragrances, Inc.)
Listen to an audio recording of this text here.