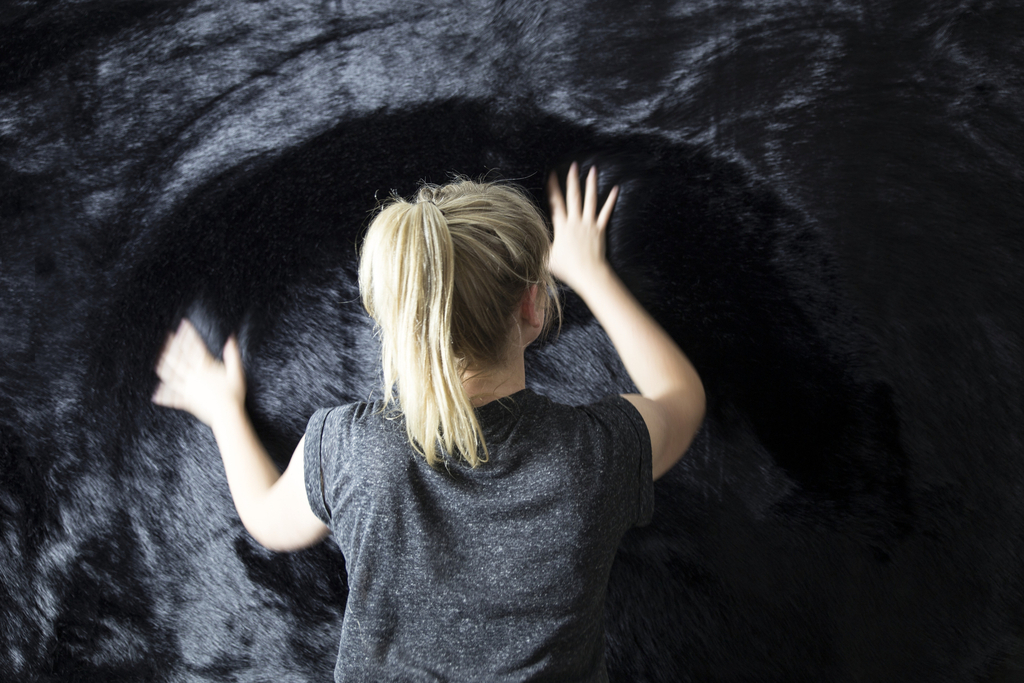 Object Timeline
| | |
| --- | --- |
| | |
| -0001 | |
| 2018 | |
| 2023 | |
0103, Tactile Orchestra, 2017–18
A wall is covered in synthetic fur. Designer Roos Meerman explains, "Almost everyone approaches something furry with the same response. They want to pet it." Touching the wall activates digital sensors. A recording of a string instrument plays; it is part of a larger composition. Multiple users are needed to "play" the full composition, suggestive of the orchestra itself.
Studio Roos Meerman (Arnhem, Netherlands, founded 2014) and KunstLAB Arnhem (Arnhem, Netherlands, founded 2014); Textiles, wood, electronics; Commissioned by Cooper Hewitt, Smithsonian Design Museum
Listen to an audio recording of this text here.