Object Timeline
| | |
| --- | --- |
| 1982 | Work on this object began. |
| 2018 | |
| 2021 | |
This is a Textile. It was created by Richard Landis. We acquired it in 2018. Its medium is mercerized cotton double weave.
Landis compares this piece to a symphony, with four "movements," defined by the obvious cross. A "shadow" is formed by graduating the colors from light to dark in one pattern and from dark to light in the adjacent area, creating the illusion of a 3-dimensional form hovering above the surface.
This object was donated by Richard Landis.
Our curators have highlighted 1 object that are related to this one.
Cite this object as
Textile, Untitled; Richard Landis (American, b. 1931); mercerized cotton double weave; 2018-15-3
We have
1 video
that features
Textile, Untitled
.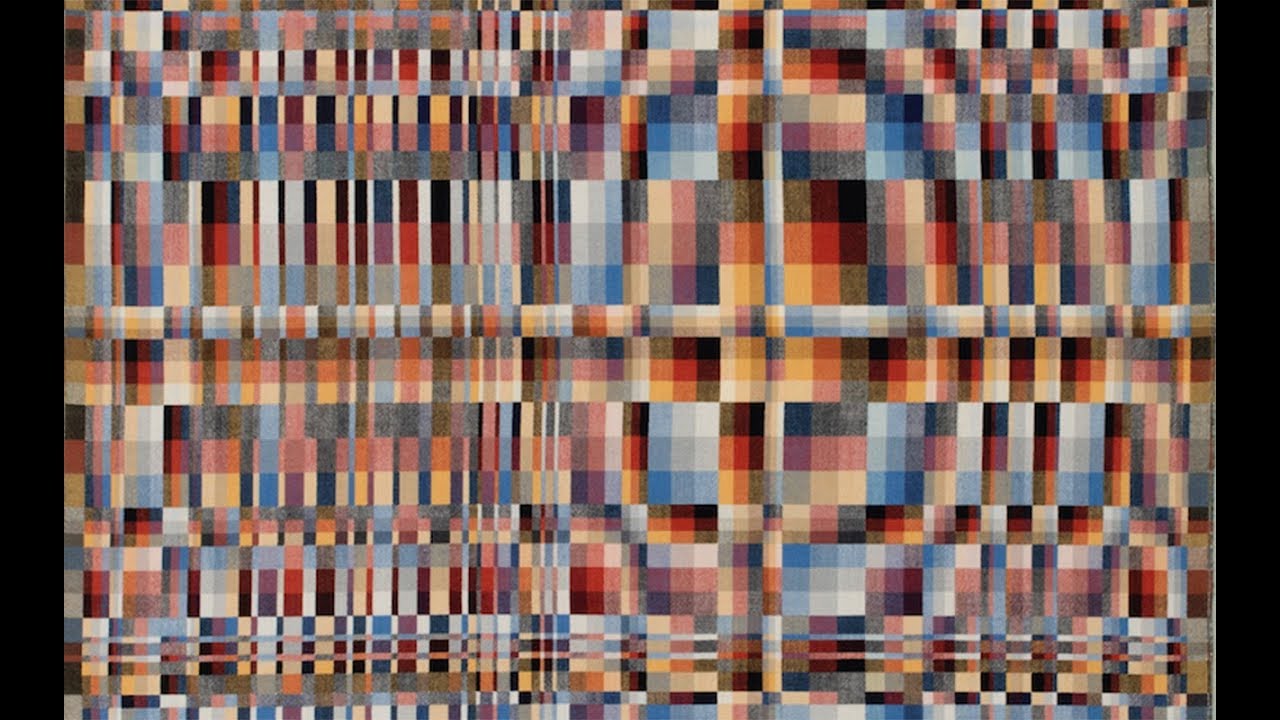 American designer Richard Landis is a master colorist and weaver whose visual language is that of an abstract artist.