Object Timeline
| | |
| --- | --- |
| 1976 | Work on this object began. |
| 2018 | |
| 2021 | |
This is a Textile. It was created by Richard Landis. We acquired it in 2018. Its medium is mercerized cotton double weave.
The twelve-color palette of Campo di Fiori is woven so that all seventy-eight possible full and half tones are expressed in a composition of nine pattern areas, each of which seems to have its own center and its own logic. The title refers to the 16th-century Italian mathematician and cosmologist Giordano Bruno, who was martyred there.
This object was donated by Richard Landis.
Cite this object as
Textile, Campo di Fiori; Richard Landis (American, b. 1931); mercerized cotton double weave; 2018-15-1
We have
1 video
that features
Textile, Campo di Fiori
.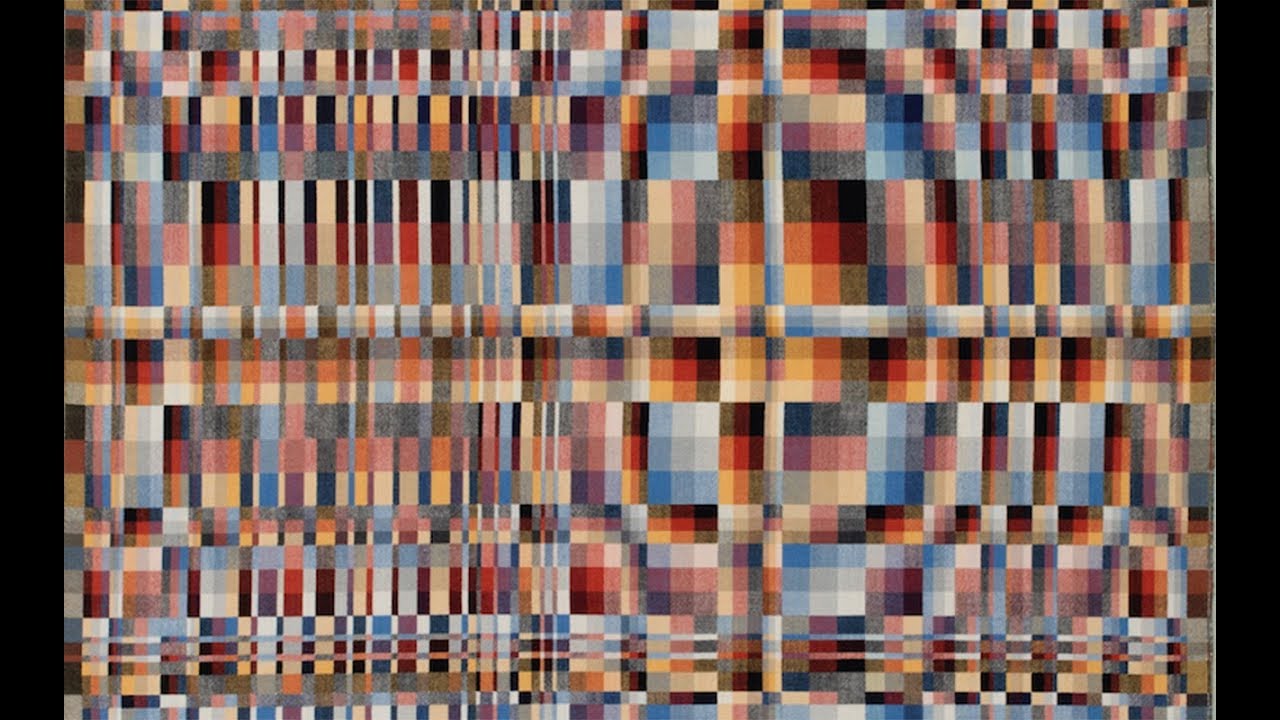 American designer Richard Landis is a master colorist and weaver whose visual language is that of an abstract artist.