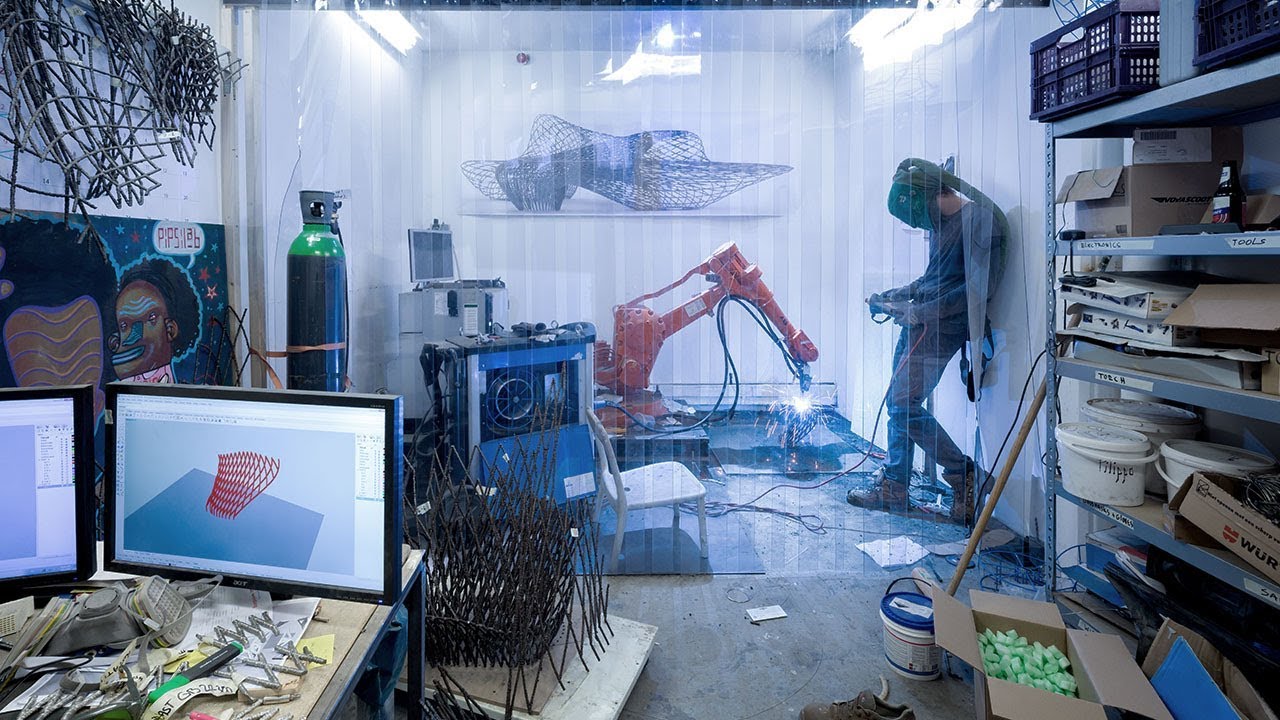 This is a Video. Its medium is video.
This video shows the remarkable MX3D printing process, developed by Joris Laarman Lab and used to create the Dragon Bench to your right. MX3D uses industrial robots and an advanced welding machine to print metal structures in mid-air. This video and the Dragon Bench are part of the exhibition Joris Laarman Lab: Design in the Digital Age, which continues on the museum's 3rd floor.
Our curators have highlighted 3 objects that are related to this one.
Its dimensions are
H x W x D: 61.2 × 105.7 × 5.1 cm (24 1/8 in. × 41 5/8 in. × 2 in.)