Folding Bicycle (folded), Brompton
This is a Folding Bicycle (folded). It was designed by Andrew Ritchie and manufactured by Brompton Bicycle. It is dated Designed 1976, manufactured 2017. Its medium is assembled bent, brazed and lacquered tubular steel (frame), synthetic (saddle), molded rubber and kevlar (tires).
Recently there has been heightened interest in folding bicycles as a way to address urban transportation and environmental issues. The Brompton bike, which can be folded in a simple 4-step operation, owes its durability to robust design and craftsmanship. Rather than being welded, the frame's joints are brazed, a process that consists of a broad heating of the base metal area, allowing the filler metal to be drawn through the entire joint, resulting in a stronger connection.
It is credited Courtesy of Brompton Bicycle.
Our curators have highlighted 1 object that are related to this one.
Its dimensions are
H x W x D (folded): 56.4 × 54.6 × 24.9 cm (22 3/16 × 21 1/2 × 9 13/16 in.)
We have
1 video
that features
Folding Bicycle (folded), Brompton
.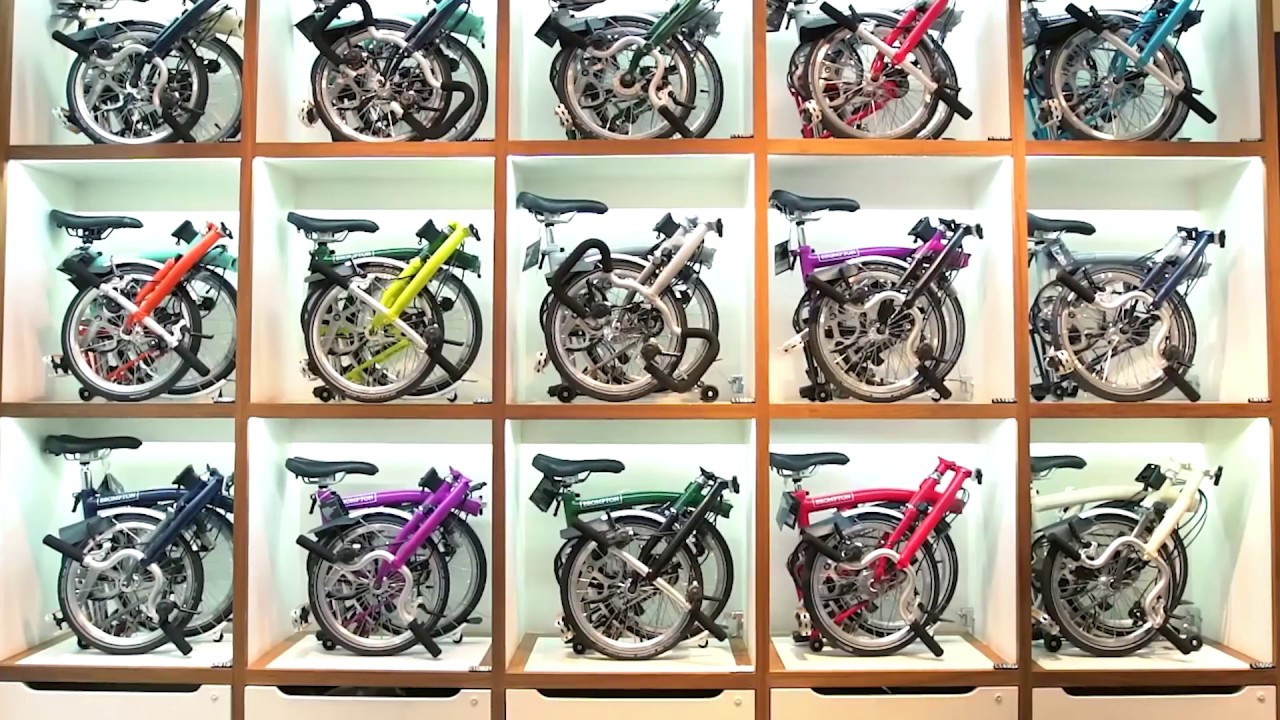 Brompton Bicycle: Production Process in its London Factory